In march of 2021 CROWDESTOR team surveyed the Investors about investment habits and general satisfaction with the platform. With a sample of 2 808 respondents, we got a solid grasp on investor opinions about CROWDESTOR, which is essential for further development of the platform. Now, let's dive into the findings.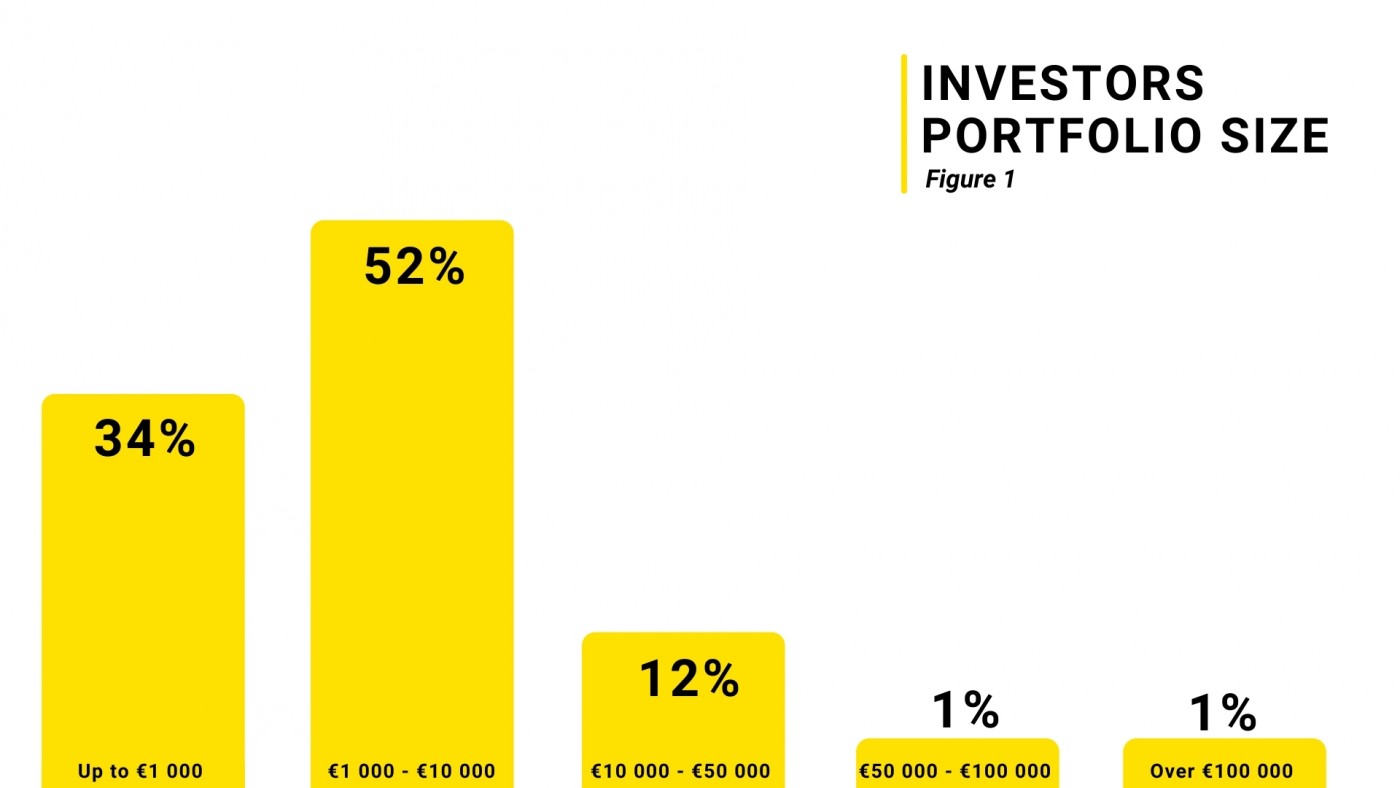 The survey results represent investors with different portfolios from below 1 000 EUR to over 100 000 EUR, with 1 000 - 10 000 being the most common portfolio size. About a third invested up to EUR 1 000 and over 12% invested from EUR 10 000 to EUR 50 000. The share of surveyed investors with portfolios worth over EUR 50 000 slightly exceeds 2% (Figure 1).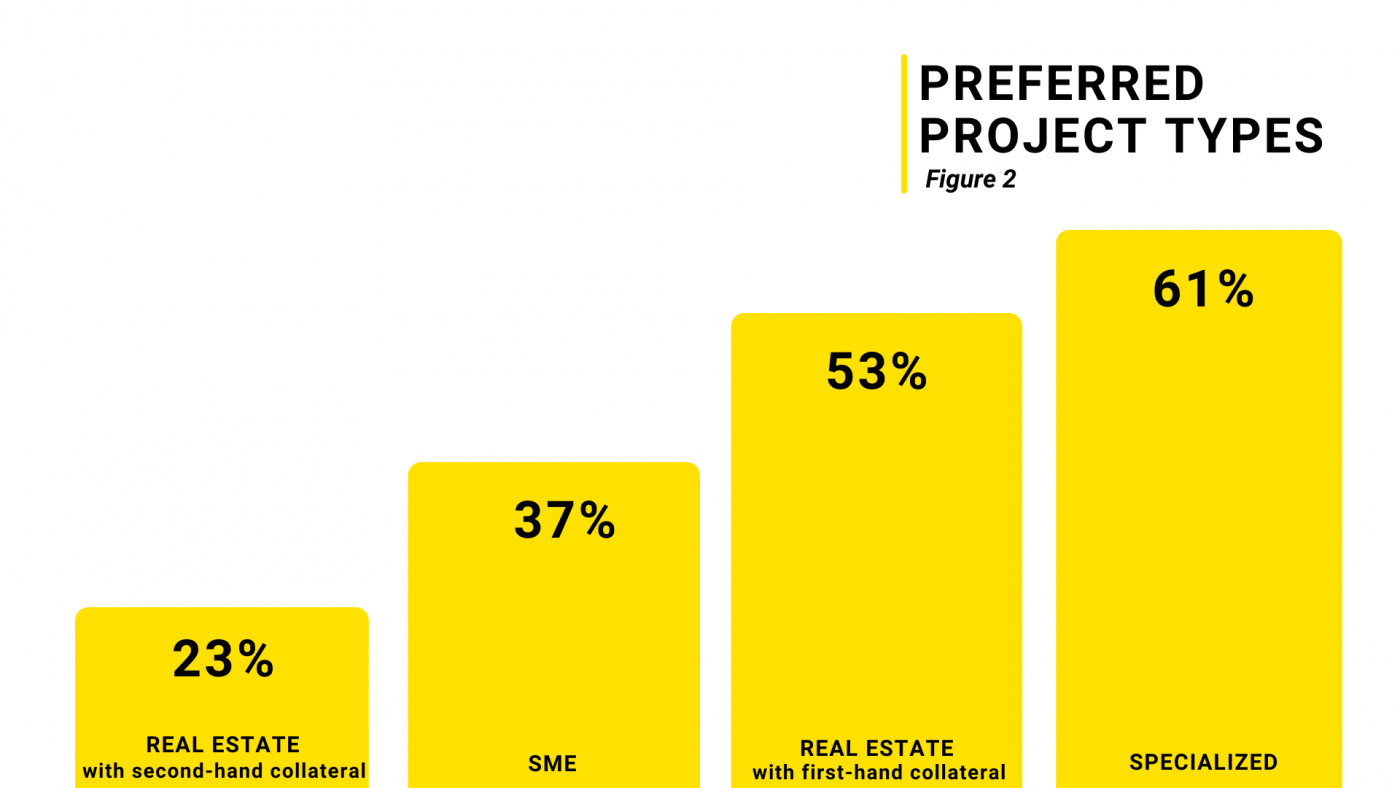 Specialized projects like the Delivery of medical syringes and gloves, the Warhunt Movie, and others are the most favored investment opportunities on CROWDESTOR. High-interest rates and extraordinary project diversity create a power combo available only on the CROWDESTOR platform. Entertainment, energy, healthcare, you name it - 61% of surveyed investors want more Specialized investment opportunities.
Investing in projects backed with real estate first-hand collateral and lower interest rates is a smart choice for risk control and overall portfolio diversification. Projects backed by real estate are among the go-to choices for 53% of investors on CROWDESTOR.
SME projects are short-term business loans up to 200 000 EUR. Investing in SME helps an enterprise to make the next step towards an ambitious business goal. As the risks may vary from company to company, CROWDESTOR has developed an SME project risk assessment procedure with the Credit Report available for all the investors. SME investments are favored by 37% of survey participants (Figure 2).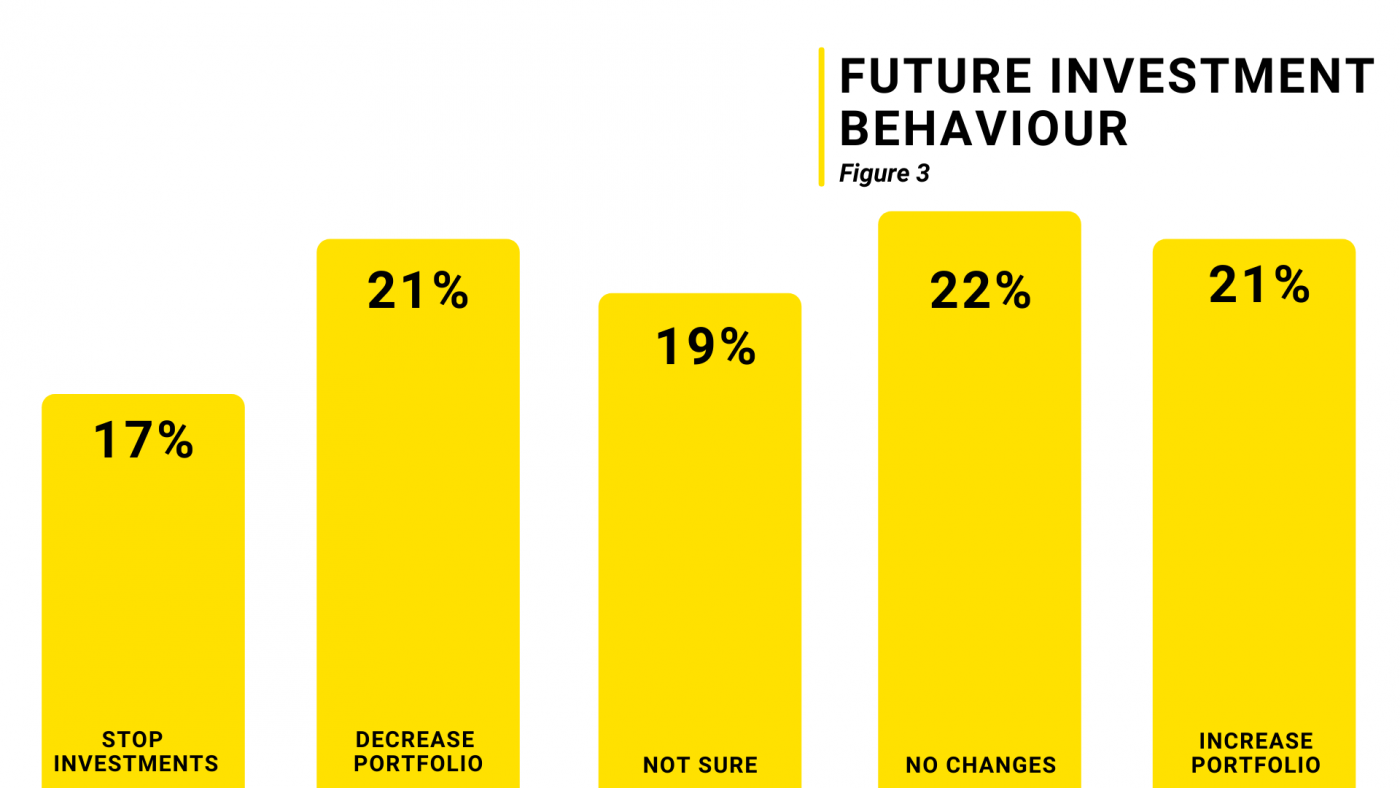 Opinions of future investment behavior on CROWDESTOR divided almost evenly. 42% of the survey participants plan to grow their investment portfolio on CROWDESTOR or leave it with no changes (Figure 3). This correlates with answers on overall investor satisfaction as 44% of investors find their experience on the platform satisfying (Figure 4).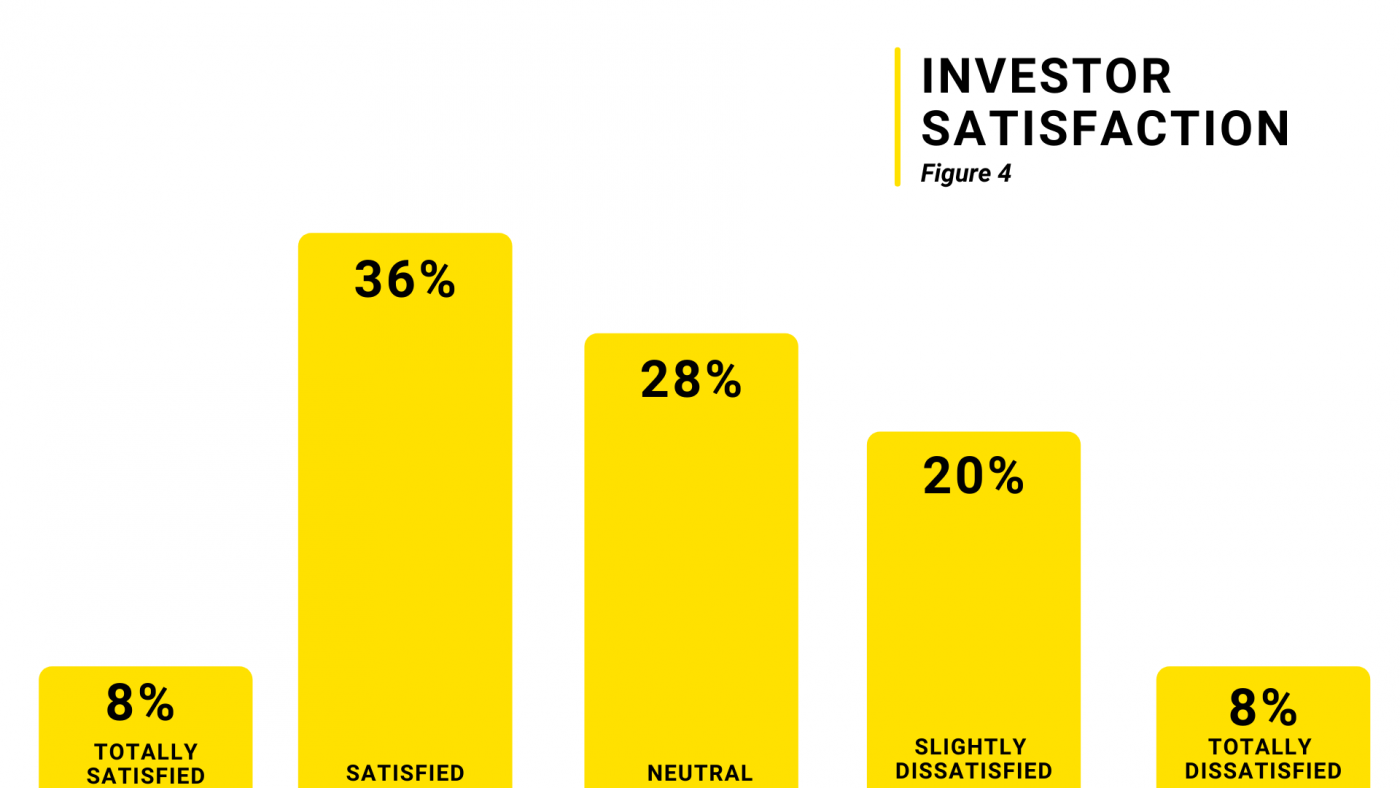 While most investors name high-interest rates as the number one thing they like about CROWDESTOR, delayed payments are the main reason for discontent (Figure 5). That is a comprehensible choice; however, higher interest rates are often associated with higher risk. Risks may originate from complex deal structures or other factors.
When the project is not going according to the initial plan, CROWDESTOR comes in with a dedicated debt collection procedure for every project type. You are welcome to read more about it here.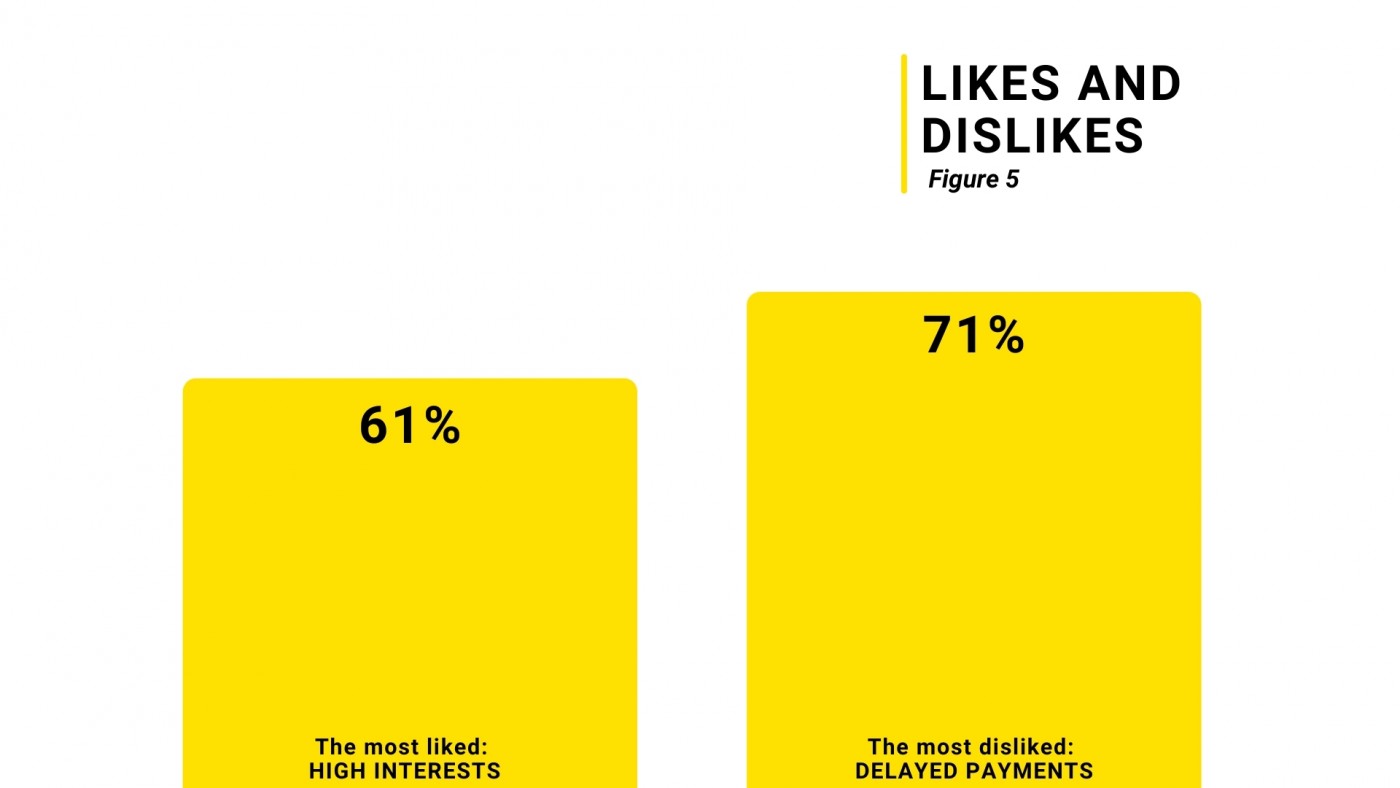 Surveyed investors mentioned wide project variety and diversification opportunities as one of the main reasons to like CROWDESTOR. Investing strategies may be different, and CROWDESTOR has projects for risk-takers and conservative investors alike. You can start big or small and invest the money in several projects to balance the risk and return ratio.
We also asked the Investors what would lead to increasing the portfolio size. While faster loan repayments are mentioned as the primary motivation, other factors include becoming a licensed entity and increasing transparency which is already a work in progress.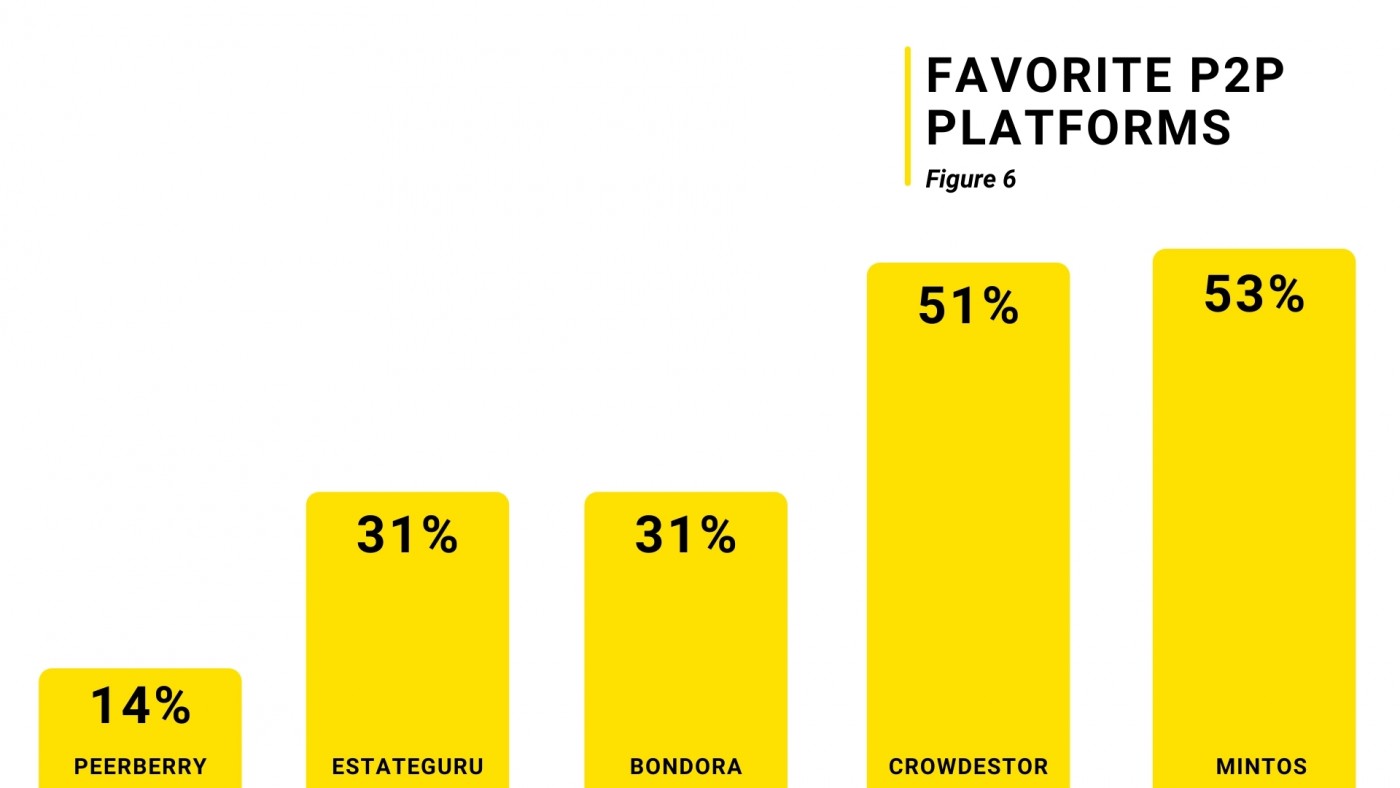 In conclusion, we were happy to find out that surveyed investors ranked CROWDESTOR the second favorite p2p platform right after the established market leader Mintos. We are filled with gratitude for our work's appreciation and ready to improve. Your feedback is the driving force for our development!