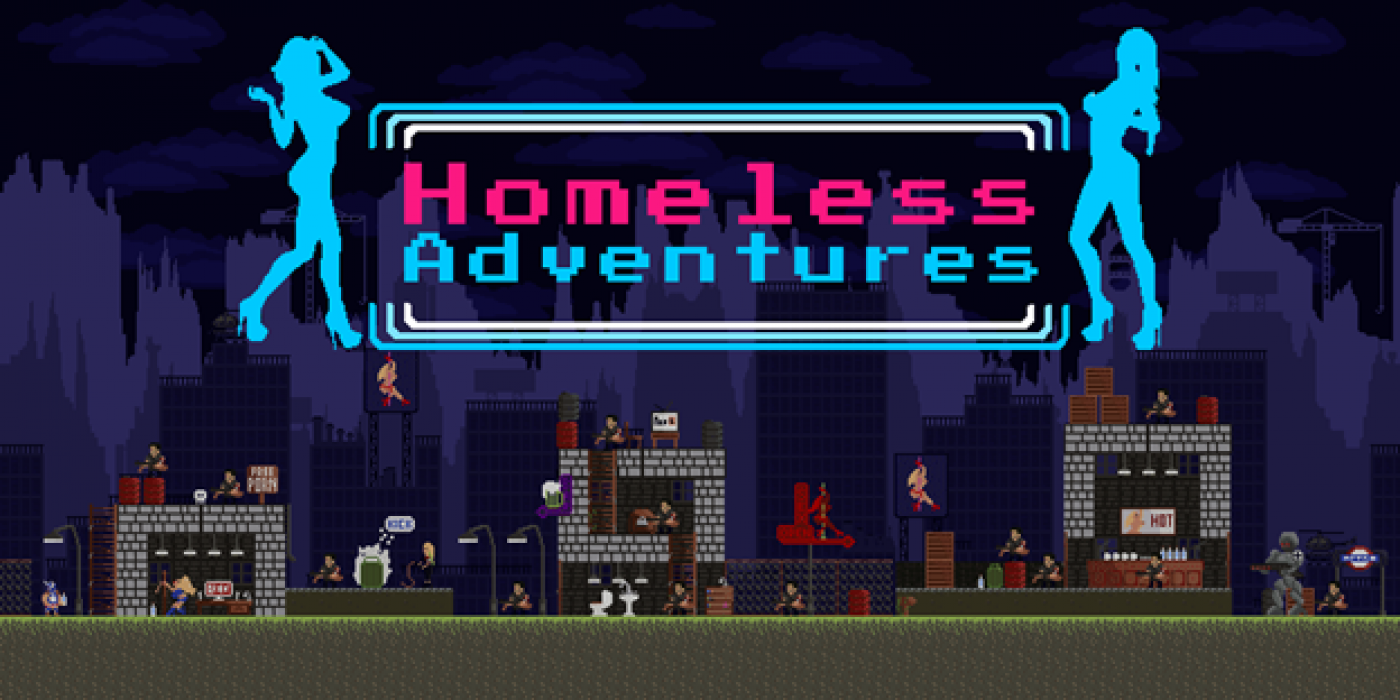 SUMMARY
Current investment opportunity offers CROWDESTOR investors invest in a video game Homeless Adventures development! Game developer - SIA DJ solutions PC/Console pixel art arcade platformer.
Homeless Adventures is a video game is inspired by the most iconic and popular '80s, '90s, and 2000's titles like Metal Slug, Contra, Boogerman: A Pick and Flick Adventure, Battletoads, Broforce, Mercenary Kings, Shovel Knight, and others.
The game is a 2D pixel scrolling platformer/shmup; using a unity game engine that will cover all the biggest platforms; unity allows it to port the mobile version without any large investments.
The game is set in the near future, featuring old movie stars and superheroes that have lost their jobs, uniting and coming together to save the world from evil. The game atmosphere is meant to be fun and entertaining at the same time; a little mature and hard jokes will add a twist to it and make it hit up across similar games.
The funds will be raised in several rounds during a 10 month period.
Loan
| | |
| --- | --- |
| Borrower: | SIA DJ Solutions |
| Minimum target: | EUR 10 000.00 |
| Maximum target: | EUR 30 000.00 |
| Loan period: | 9 months |
| Interest rate: | 30% p.a. expected 10% success fee |
| Repayment: | Interest payments and the Loan principal are paid in a bullet payment at the end of the Loan term. |
| Security: | Guarantee by Borrower; Intellectual property and Copyrights of game Homeless Adventures |
| Location: | Latvia - Worldwide |
Remember - interest rate payments start calculating from the day you make your investment!
GAMING INDUSTRY
Experts forecast the gaming industry to reach revenues of more than $196 billion in 2022. Interest in video games isn't just for teens anymore.
The players are not just tech companies. Everyone today seems to be involved in gaming somehow. Games converted into book series or films and vice versa. Product placement in games is also very popular.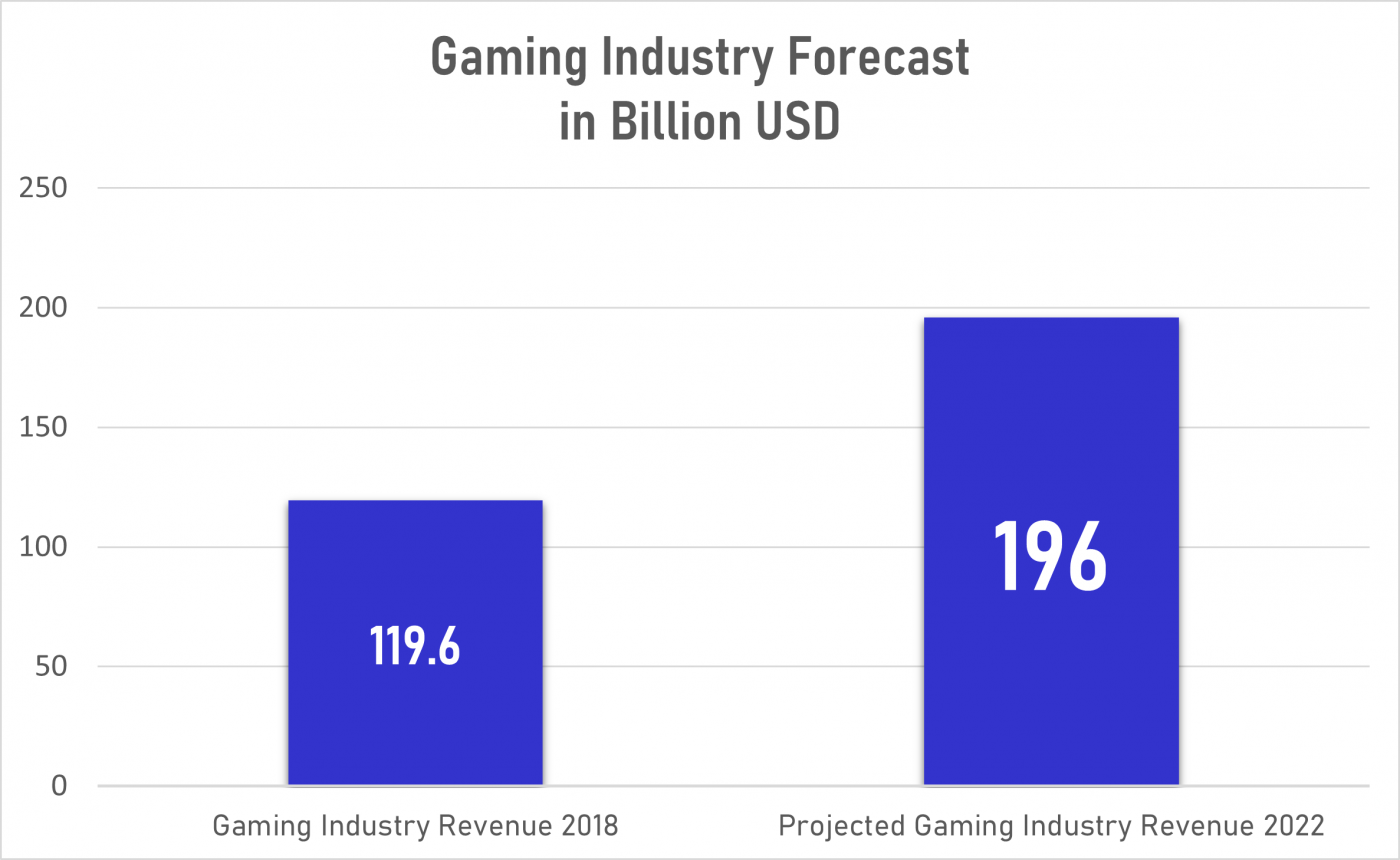 The COVID-19 accelerates the evolution of the Video Games Industry.
The pandemic's sudden arrival has seriously shaken the gaming sector - all kinds of offline activities are mostly switched online. The closure of entertainment venues, the rescheduling of concerts and sporting events – even those events that most people can safely watch on TV from home, cannot take place due to the self-isolation regime.
People started spending more time at home, and video games became the number one entertainment. Gaming markets are growing at a tremendous rate.
The boom in online multiplayer games, which has become an important communication bridge between disconnected people. Games have become an extremely successful alternative to movies and TV shows for people locked within four walls—even the WHO recommends video games as an effective way to stop the spread of COVID-19. Games are the perfect platform because they connect people through the lens of joy, purpose.
Sources: Forbes 2019; Business Insider 2019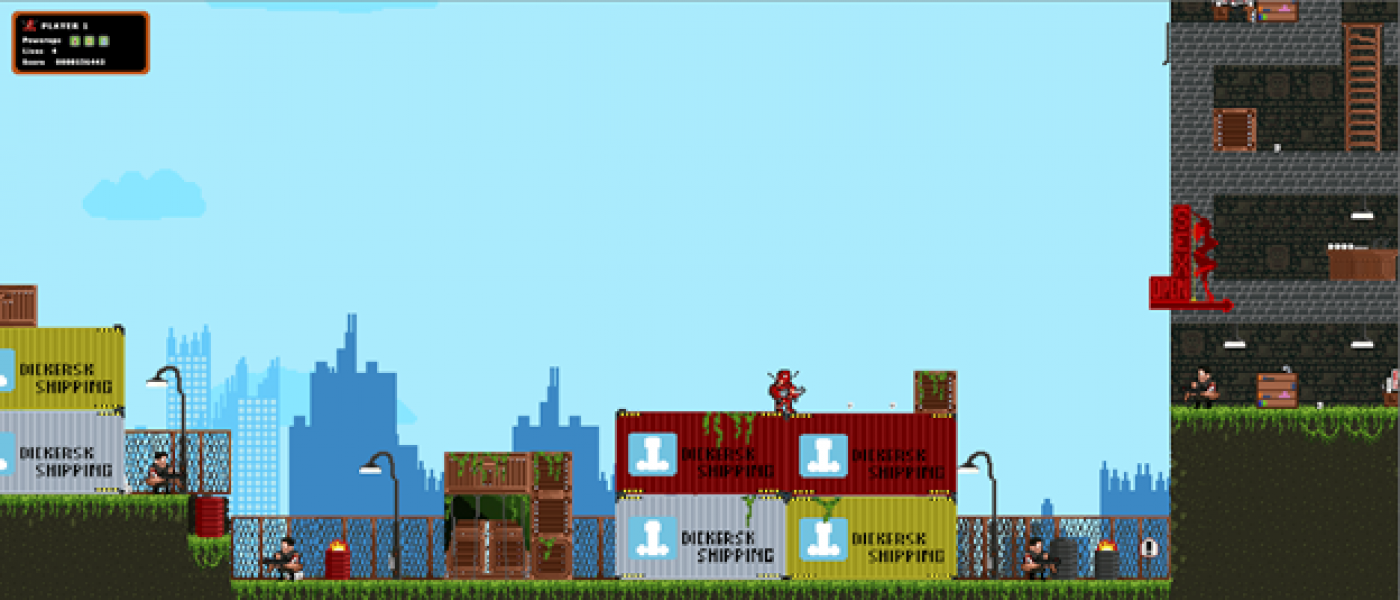 HOMELESS ADVENTURERS
As the Homeless Aventures start, you find yourself in the near future, playing as old ex-movie stars and superheroes, who have aged, lost their jobs, and become homeless.
Their headquarters of all Homeless Adventurers is located in an old gym; they spend their days pumping up iron and remembering old good times, but as always, some evil comes, this time from the past, another dimension, and now, the world can be saved only by the Homeless brigade.
Homeless Adventurers are set to happen in 10+ well-known locations worldwide; each location will have 10-20 sub-levels, with a couple of sub-bosses and location bosses that need to be conquered proceed.
Game mechanics are simple but challenging at the same time. Any enemy hit is lethal (some powerups can disable it for a moment), there are trash cans that can be kicked, if so, it will flip over, the character will switch to another, and +1 life will be acquired.
Any level will feature a checkpoint, so upon death, if some lives are left, characters will respawn there. Also, a huge set of additional power-ups will be featured, as they will help to move forward at the most difficult parts of the game.
As with any proper arcade game, this will include achievements and an overall score. The scoreboard will be global across all the platforms, so it will encourage players to compete to hit the top of the board. Some prizes could be added to award the top-10 of them.
Several modes will be introduced - single player, multiplayer(both from one device and online), PVP challenges, arcade mode.
PIXEL ART GAMES
Pixel art dates back to the 1970s, but it largely became popular in the 1980s and 1990s. Adding a retro flavor to game art by choosing a limited number of pixels to emphasize the individual squares has become a new trend in the gaming industry and has gained momentum in recent years. One of the biggest reasons gamers worldwide embrace pixel art games, like Super Mario Bros and Shovel Knight, is that they evoked childhood nostalgia when most graphics were created using 8-bit Pixel Art.
INDUSTRY EXAMPLES
| | | | |
| --- | --- | --- | --- |
| | | | |
| | Broforce | Mercenary Kings | Shovel Knight |
| Game Developer(s): | Free Lives | Tribute Games | Yacht Club Games |
| Game Publisher(s): | Devolver Digital | Tribute Games | Yacht Club Games |
| Year Released: | 2015 | 2014 | 2014 |
| Available Platform(s): | PlayStation 4, Nintendo Switch, Microsoft Windows, Linux, Classic Mac OS, Macintosh operating systems | Nintendo Switch, PlayStation 4, Xbox One, Microsoft Windows, Linux, Classic Mac OS, PlayStation Vita | Amazon Fire; TV; Microsoft Windows; Nintendo 3DS; Nintendo Switch; OS X; Linux; PlayStation 3; PlayStation 4; PlayStation Vita; Wii U; Xbox One |
| Number of Players: | Single-player; Multiplayer | Single-player; Multiplayer | Single-Player; Multiplayer |
| Type(s) of Game: | Action-Adventure, Casual, Indie, run-and-gun platform; Platformer Video Games | Video game, Shooter game, Action, Platform game, Shoot 'em up | Action-Adventure Video Games; Platformer Video Games |
| Approx. revenue | >$54M since 2015 | >$4,5M since 2014 | >$35M since 2014 |
Data source - wikipedia, steam spy, pcmagazine, gamesindustry, game-stats.
THE TEAM BEHIND HOMELESS ADVENTURES
Currently, SIA DJ Solutions core team consists of founders Edvins and Janis - the game developers and designers. The company plans to operate cost-effectively and hire designers, developers, and use outsource contractors as needed. Edvins and Janis are friends who have worked together day to day since 2014; strong communication and trust have made them a strong, efficient team.
Edvins Dainis
Co-founder, Level Designer
Since 2009, a computer technician self-learned web development and design in late 2014, a front-end developer in 2016, then combined and evolved into a project manager, product owner. End of 2016 started to research and learn game development; a passionate gamer last 25 years, in love with retro games and web development/design.
Janis Pocis
Co-founder, Developer
Web developer since 2015, self-learned, finished Web Skola, evolved in several programming languages, both front-end, and back-end, enthusiast. End of 2016 started to research and learn game development, loves to work, likes to write code, and solves complex situations.