Summary
CROWDESTOR is launching a fundraising campaign for the project Spanish Online Lending Company - Expansion Capital. The company behind the project is lending company Simpleros, which successfully operates in the Spanish market since the year 2020.
The company has researched and sees great expansion potential in the Spanish market and abroad, specifically in the Asian market.
It is an opportunity to invest in companies expansion and make a profit of 16% p.a. The total funding target in this round is EUR 20 000. The loan principal and interest will be in the bullet payment at the end of the loan period.
Company's presentation in attachment.
LOAN
| | |
| --- | --- |
| Maximum target: | 20 000 EUR |
| Loan period: | 9 months |
| Interest rate: | 16% p.a. |
| Repayment: | Interest payment and the loan principal - paid in a bullet payment at the end of the loan period. |
| Collateral: | Borrowers guarantee |
| Location: | Spain |
Remember - interest rate payments start calculating from the day you make your investment!
The Project
Simpleros is an online lending company that has been successfully operating in the Spanish market since October 2020.
It offers consumer loans from 50 EUR to 1000 EUR with a term of 7-356 days, whereas ~95% of loans the company gives are 7-30 days.
The interest for the loan is ~1,68% per day.
Customers Portfolio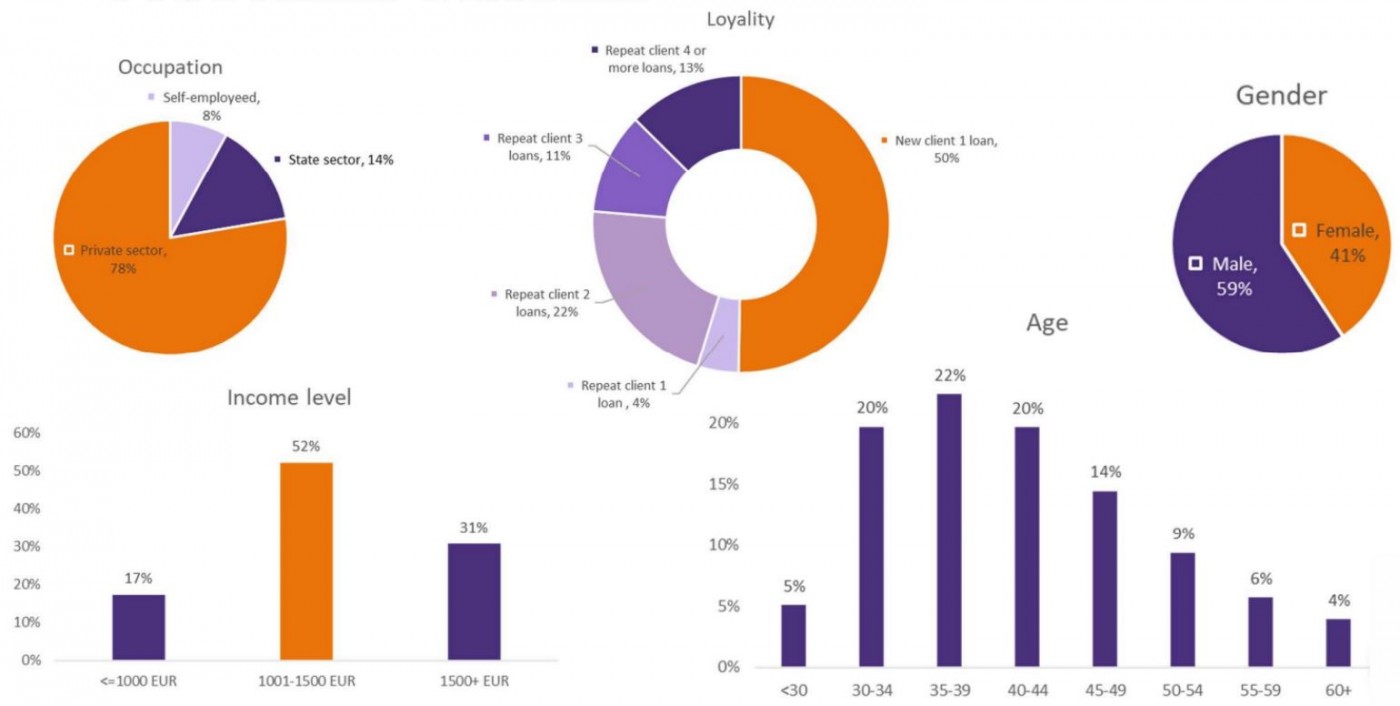 The company has successfully implemented customer onboarding, loan issue, and debt collection process automatization, that eliminate human mistakes and make the loan issue process quick, precise, and convenient, and allowing the company to expand business via borders, easily adapting the existing processes to the new market needs and legislation. Simpleros has established cooperation with trusted service providers:

The company has steady performance, and statistics can be found in the attached presentation. So far, Simplero has 22 876 registered users. The loan approval rate is 18%, and so far, 3296 loans of 283K EUR are issued, and almost half are repaid. The user return rate is high - 92%, which means clients are satisfied with companies service and policy.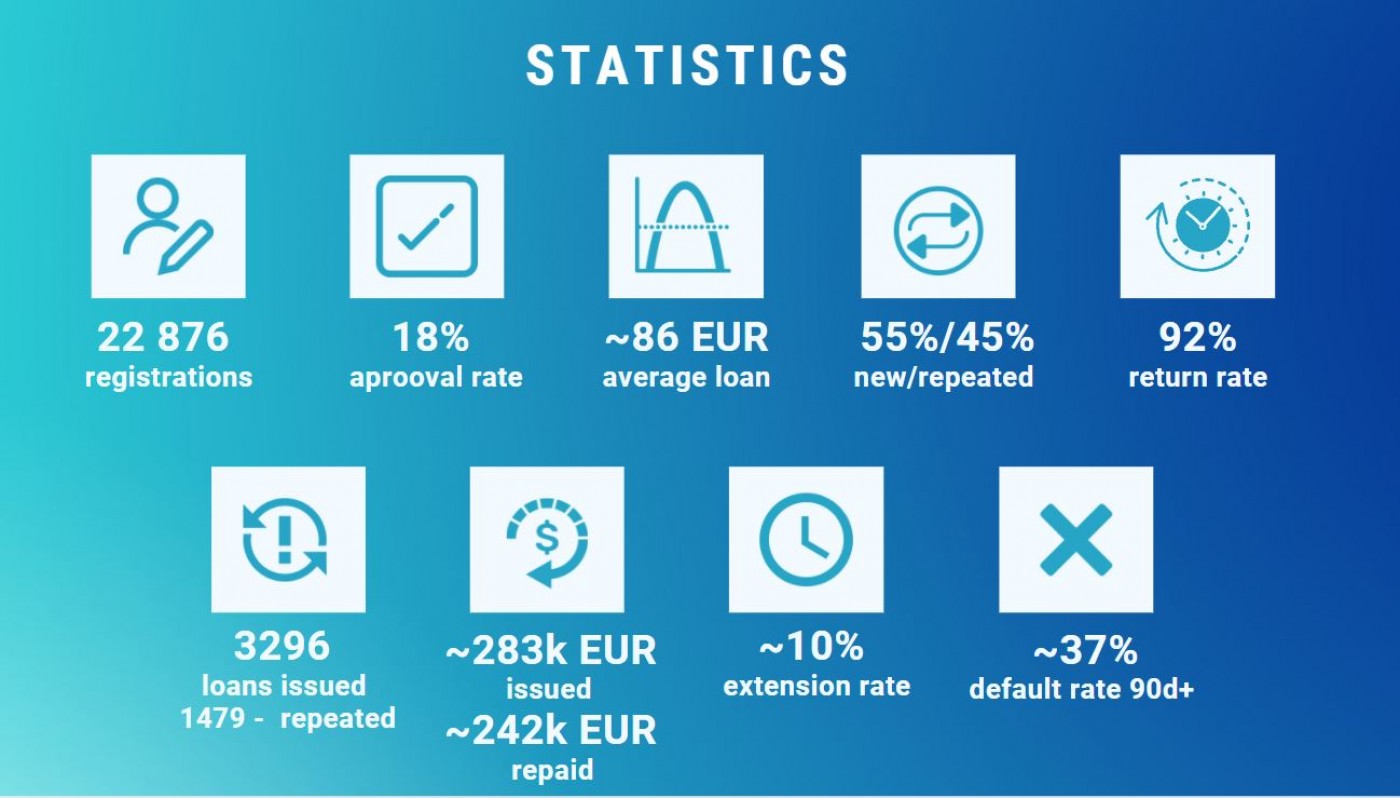 Market Opportunity
According to data from the latest report by Cambridge Centre for Alternative Finance on the global market of alternative finance and crowdfunding, Spain had a total funding volume of €374.1 million in 2018, up from €160.5 million in 2017, which corresponds to a growth rate of 133.1%. This makes Spain the sixth-largest crowdfunding market in Europe and the 17th largest crowdfunding market in the world.
Spain's crowdfunding volume primarily came from three debt-based crowdfunding business models: P2P consumer lending (€110.8 m), invoice trading (€96.3 m), and P2P business lending (€83.5 m). Together with P2P property lending (€19.8 m), the debt-based business models accounted for 83.0% of the total funding volume in Spain.
https://p2pmarketdata.com/blog/p2p-lending-spain/