SUMMARY
We are thrilled to announce that WarHunt movie, starring Mickey Rourke and Robert Kepner, has been finished and now has been prepared to make a sale. This is the fourth refinancing round to pay the previous loan (CRP-2860 "WarHunt - finalization of the movie (Final round)") while waiting for the deal to be signed and finished by the end of December. Currently, the negotiations of the sale of the movie have been narrowed down to Lionsgate entertainment company and Netflix production company. In this investment round on CROWDESTOR, the borrower is looking for a loan of 214 700 EUR.
| | |
| --- | --- |
| Minimum target: | 10 000.00 EUR |
| Maximum target: | 214 700.00 EUR |
| Fundraising period | 2 months |
| Interest rate: | 24% p.a. |
| CROWDESTOR Provision fund: | Yes |
| Repayment: | Interest payments are paid in bullet payment together with the Loan principal payment at the end of the Loan term. |
| Security: | Intellectual property and Copyrights of movie Warhunt; 50% of shares pledged on behalf of Collateral Agent; board member of Crowdestor delegated to Borrower. |
| Location: | Worldwide |
Remember - interest rate payments start calculating from the day you make your investment!
ABOUT
After the previous round, the movie has been finalized in the post-production phase and now is finished. As most visual effects work shall be completed during post-production, VFX was carefully planned and choreographed in the pre-production and production phase. While special effects such as explosions and gunfire were made on set, visual effects were primarily executed in post-production with the use of multiple tools and technologies such as graphic design, modeling, animation, and similar software. A visual effects supervisor was involved with the production from an early stage to work closely with production and the film's director design, guide, and lead the teams required to achieve the desired effects.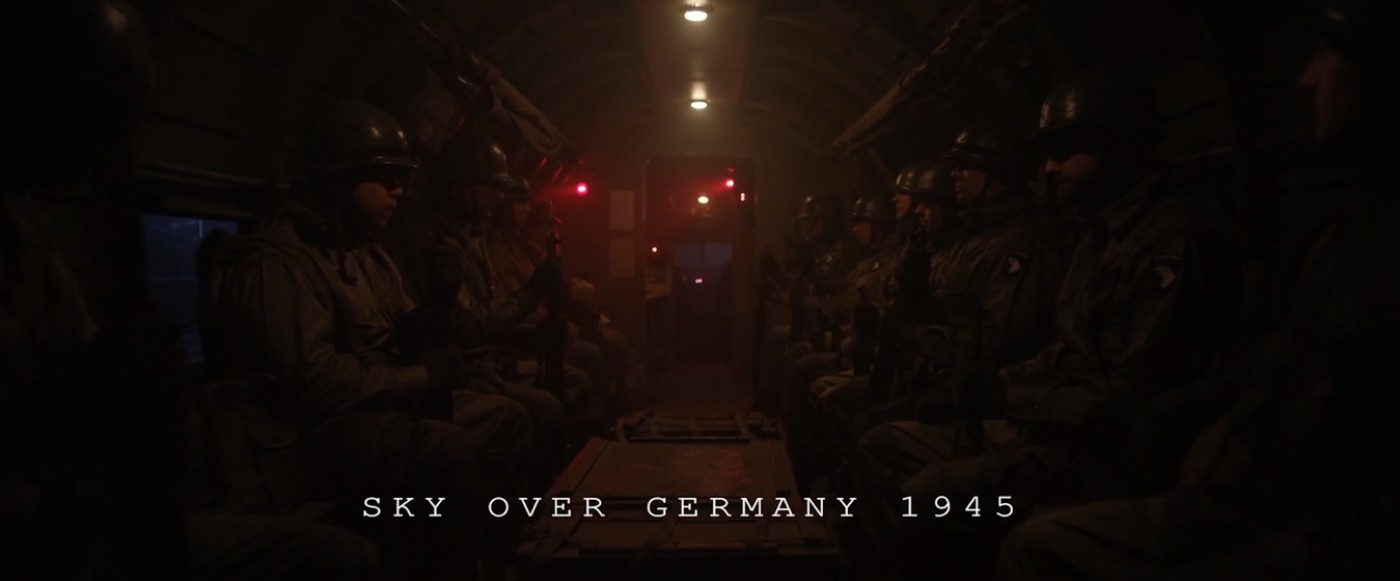 The potential buyer's that are waiting for the final product of the movie can be seen below:
1) SC Films (UK) https://scfilmsinternational.com
2) Bleiberg (USA) http://www.bleibergent.com
3) Premiere (USA) www.premiereent.com
4) Voltage (USA) http://www.voltagepictures.com
5) VMI (USA) http://www.vmiworldwide.com
6) Universal Pictures International http://www.universalpicturesinternational.com
7) Gunpowder & Sky | An Independent Global Studio https://gunpowdersky.com
8) Quibi https://quibi.com
9) Netflix https://www.netflix.com
10) Amazon Studios https://studios.amazon.com
After seeing the final product, an official offer will be made.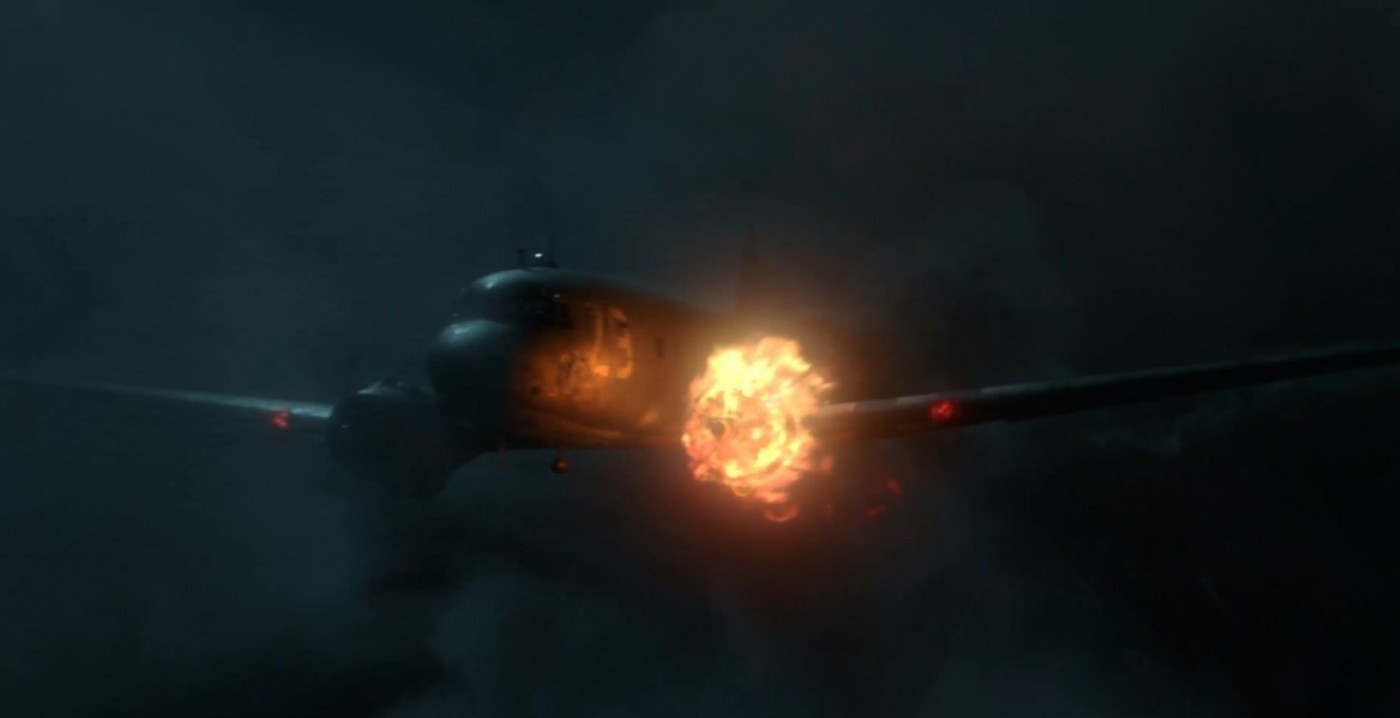 POST-PRODUCTION TIMELINE
Currently, WarHunt is in the post-production period, which is the final and safest stage of production. At the moment, the actors are doing voice-overs from the scenes of the movie that were shot outdoors. All of the processes are being done in the studio, minimizing the delivery risk due to the COVID-19.
Finished post-production steps:
Color grading (and color correction) in a color suite - to be finalized by NOV 1, 2020
Adding visual effects – computer-generated imagery (CGI) - to be finalized by NOV 1, 2020
Sound design, sound effects, ADR, foley, and music, culminating in a process known as sound re-recording or mixing - to be finalized by OCT 30, 2020
Writing, (re)recording, and editing the soundtrack - to be finalized by SEP 30, 2020
Editing - finalized by AUGUST 1, 2020
Now the producers are working on the Visual effects - the process by which the imagery is created or manipulated outside the context of a live-action shot in filmmaking. VFX involves the integration of live-action footage (special effects) and generated imagery (digital or optical effects) to create environments, inanimate objects, animals, or creatures that look realistic but would be dangerous, expensive, impractical, time-consuming, or impossible to capture on film. Visual effects using computer-generated imagery (CGI) have recently become accessible to the independent filmmaker with the introduction of affordable and relatively easy-to-use animation and compositing software.
PREVIOUS PROJECT UPDATES
The current times have had a positive impact on WarHunt. As expected, the global pandemic has created a worldwide lockdown and because of the shortage of content, WarHunt becomes more valuable and the sales price is expected to exceed the one which was initially planned. What it means to CROWDESTOR investors is that the success fee will also be higher.
The respectable online magazine "Variety" writes that Italian director Mauro Borrelli, who has worked in the art department of many Hollywood movies, including two "Pirates of the Caribbean" films, "Captain America: The First Avenger" and "Star Wars: Episode VIII – The Last Jedi," describes "WarHunt" as a "wild ride with powerful images; but also a great metaphor about war and its evil, told with powerful iconic characters." Read more here.
In this fundraising campaign, CROWDESTOR investors are offered to contribute the total amount of up to 91 200 EUR, with a loan term of 2 months and an annual interest rate of 24%.
Total Production Budget: 2 150 000 EUR
Producer Contribution: 650 000 EUR
Total investments raised in CROWDESTOR: 1 500 000 EUR
Funding is placed into the special purpose entity ("SPV") formed by between producer and CROWDESTOR. The SPV will be the sole right holder of the Project to acquire, create, develop, produce, finance, and distribute (sell) the content.
Take a look at behind the scenes production and shooting videos, which include exclusive interviews with the leading actors' Mickey Rourke and Robert Knepper.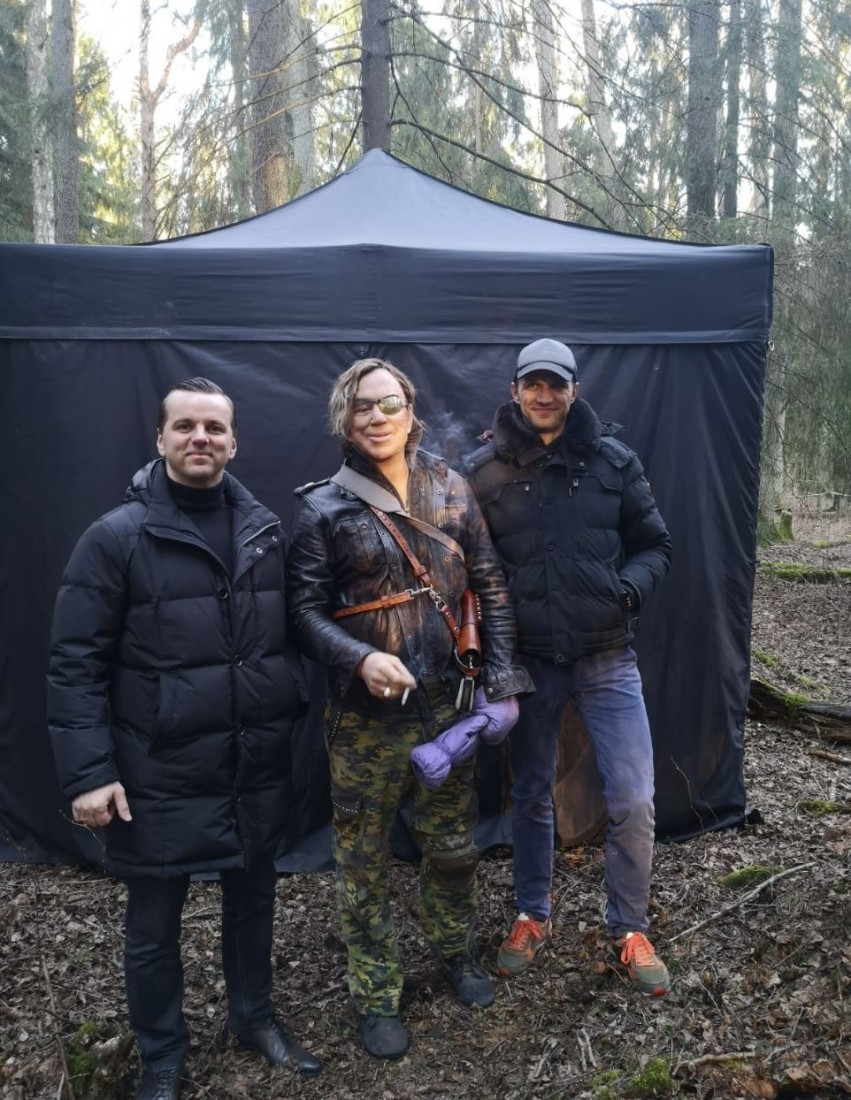 Janis Timma, CEO of CROWDESTOR, on the left
Mickey Rourke in the middle, Gunars Udris, Co-founder of Crowdestor on the right
On a field visit to the shooting site
FORECASTED SALES BEFORE WORLDWIDE LOCKDOWN
Investment raised in Crowdestor platform: 1 500 000 EUR
Pre-sales income: 1 150 000 EUR
Remaining sales: 650 000 EUR
US sales: 742 500 EUR
North America sales: 247 500 EUR
Total income: 2 790 000 EUR
Profit after Principal is paid back: 1 290 000 EUR
As previously explained, the global pandemic has created a worldwide lockdown and because of the shortage of content, WarHunt becomes more valuable and the sales price is expected to exceed the one which was initially planned. What it means to CROWDESTOR investors is that the success fee will also be higher.
CONFIRMED SALES
The Project has executed Pre-Sales contracts with Shanghai SJS Computer Technology Company, Ltd., to have exclusive distribution rights on the territory of the World excluding the United States of America for a non-refundable guaranteed payment of 1 150 000 EUR which shall coincide upon delivery.
ABOUT THE MOVIE
BRIEF STORY DESCRIPTION
The movie takes you on a journey during World War II, where an American plane on a search and destroy mission lands down in between the enemy lines. Even though the American soldiers are trapped they are fighting through their way of getting out, but they get slowly picked off by the enemies and the dark forces in the woods protecting the fountain of youth and the secret of immortality.
Watch the movie production process and behind the scenes here:
WARHUNT SYNOPSIS
A US Army plane flies over Germany's Black Forest in 1945. It is suddenly being enveloped by a swarm of mysterious feathers and loses control. As the aircraft plummets toward the ground, the AIRMEN see the feathers converging to form a MYSTERIOUS WOMAN IN BLACK. Later that night, SERGENT BREWER briefs his SQUAD on their mission to locate and rescue the crew from the downed plane. They are interrupted by MAJOR JOHNSON and his trusted specialist, WALSH – an expert tasked with destroying sensitive intel, which was aboard the aircraft. Walsh and the rest of the squad prepare their gear and set off into the forest.
They navigate the dense foliage, Walsh learns the squad medic, Morgan – the sole African American in the squad of the white man – was just added because of his high skill in battle.
The men soon come across a decrepit, isolated cottage. A soldier, RUCKER, peeks inside to see in there 4 BEAUTIFUL WOMEN. One of them, Stria – resembling the woman in the plane – emerges, distracting Rucker – and separating him from the other soldiers.
The specialist Walsh and the others set up camp, Brewer attempts to contact Major Johnson, but a MYSTERIOUS VOICE cries out from the radio, imploring the soldiers to evacuate the forest before they die. Meanwhile, Stria leads Rucker to the plane's wreckage. But when he attempts to return to the squad, Stria stops him, enticing him with her powers of seduction. When Rucker insists, she reveals her TRUE, NIGHTMARISH FORM. Rucker shoots her and flees back to the others.
When the soldiers try to escape the woods, they discover their initials carved into trees. The air is filled with the cawing of crows. They catch brief glimpses of the mysterious women among the foliage… as the men get picked off one by one.
Walsh and another soldier, FREEMAN, are the last survivors. They find the cottage again, and Walsh manages to radio the coordinates to Major Johnson. He then reveals to Freeman he was sent to locate the TREE OF LIFE – which holds the secret of immortality and that the eerie women are its guardians. That's when the women attack, incapacitating Walsh and killing Freeman.
As the woman prepares to sacrifice the last man standing, Walsh seemingly escapes… but the witches win in the end.
THE CAST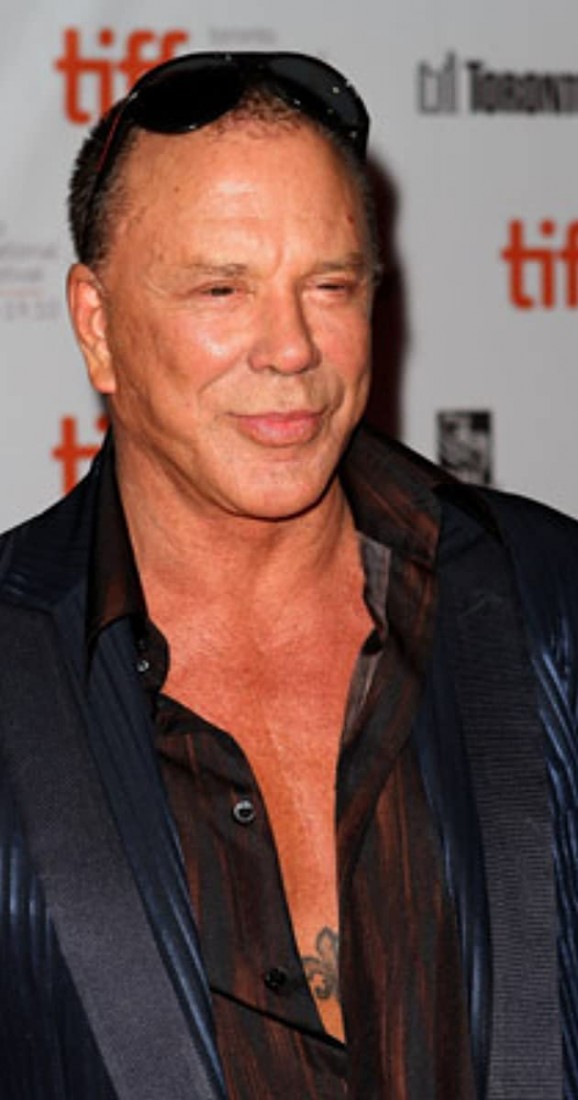 Mickey Rourke

Mickey Rourke Jr. (Philip Andre) is an American actor, screenwriter, and former boxer, who has appeared in numerous drama, action, and thriller films, including "Iron Man 2", "The Expendables", "Immortals" etc.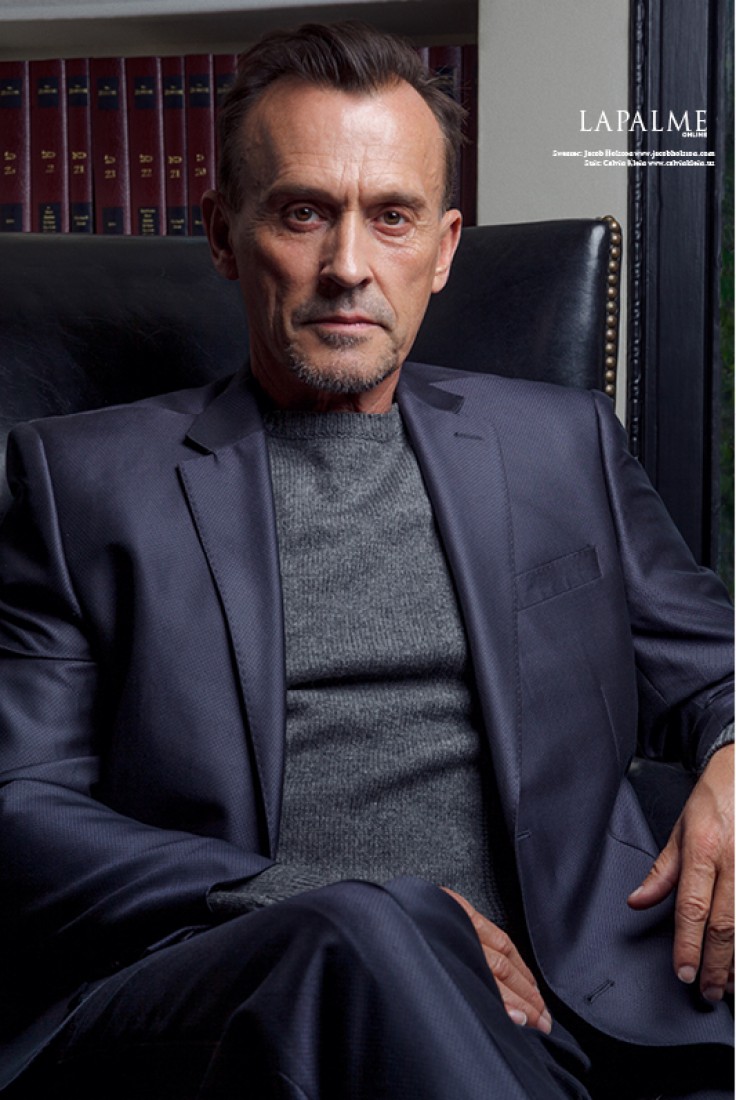 Robert Lyle Knepper
Robert Lyle Knepper is an American actor best known for his roles in "Prison Break", "Hitman", "Hunger Games", "Heroes", "Twin Peaks", "Transporter 3" and many others.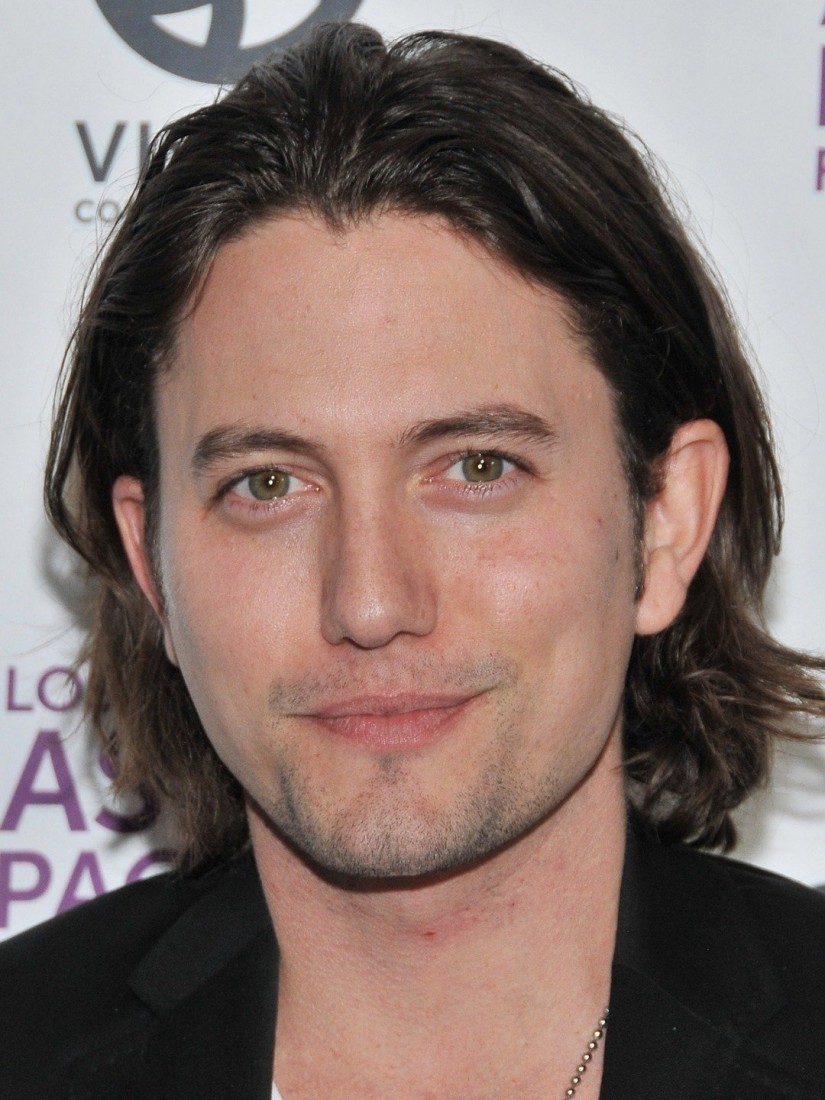 Jackson Rathbone
Jackson Rathbone has been internationally recognized for his breakout role as Jasper Hale in The Twilight Saga (2008-2012). The Twilight Saga is a series of five romance fantasy films that have grossed over $3.3 billion in worldwide receipts.
FILM DIRECTORS' BIO AND EXPERIENCE
Mauro Borelli
Mauro Borelli was born in Italy where he studied art at the Academy of Fine Arts of Venice. After a classical formation as. Restorer of paintings from the XVI Century he moved to Rome to deepen his interest in films and worked for Terry Gillam designing storyboards. On THE ADVENTURES OF BARON MUNCHAUSEN and for Francis Coppola on the pre-visualization of the GODFATHER III.Soon after he moved to Los Angeles to work as an art director for Activision and Dreamwork expanding his experience toward digital technology. He won the Best Art Direction Award for the game ZORK NEMESIS and was hired as a production designer on the animation feature film FINAL FANTASY for Square Soft. Among his important contributions to Hollywood productions the most significant are his concept designs for the PIRATES OF THE CARIBBEAN franchise; CAPITAN AMERICA, STAR WARS: EPISODE VIII, and his long collaboration with Timm Burton (SLEEPY HOLLOW, PLANET OF THE APES and DARK SHADOWS). Mauro Borelli full experience can be found on IMDB in 2014, WHITE SHOE, a short film written and directed by Mauro and inspired by the life of Salvatore Ferragamo won the Museum Short Award as the "Best short movie hosted. In European Museums. In 2015, China's Huace Media Group entered into a development deal for MIND GATE, a futuristic thriller to be direct my Mauro. In 2016, China's Croton Media acquired Mauro's screenplay, TRIGGER, an action thriller to be shot in Southeast Asia. Recently, Mauro wrote and directed the alien abduction Sci-Fi picture, THE RECALL, starring Wesley Snipe (Blade) and RJ Mitte (Breaking Bad) to be released in March 2017. The film is the second film in the world filmed in BARCO ESCAPE, a new technology for a super-wide panoramic theatrical experience.

PRODUCER-ATOMIK CONTENT
Adel Nur
Adel Nur is fluent in five languages (English, Italian, French, Spanish, and Ethiopian) and conversant in Arabic, Nur is a regular at international film festivals and thrives working in the foreign market.
In 2007, Nur joined forces with current ESPN/ABC Analyst/Broadcaster and former 13-year NBA veteran Jalen Rose to form Three Tier Entertainment (TTE). In 2011 TTE released THE FAB FIVE, the highest-rated ESPN documentary in the network's history. Nur produced the feature film BLUE CAPRICE starring Isaiah Washington portraying the DC Sniper which premiered at the Sundance Film Festival and at Lincoln Center's New Directors/New Film series. Nur also produced the JEEP 6th Man Campaign for the US Olympic Basketball team.
Under the Halcyon banner, Nur produced HOLLOW POINT starring Luke Goss, Bill Duke, Juju Chan, Jay Mohr, Michael Pare, and Roger G Smith which will be distributed by Lionsgate. Under newly formed Atomik Content, Nur brings INVINCIBLE with Johnny Strong, Marko Zaror, Michael Pare, Sally Kirkland, and Vladimir Kulich and is currently in preproduction on AFFINITY and will produce PLAIN SIGHT in 2020.
In his over twenty years' experience as a talent representative, Nur dedicates himself to maintaining a diverse client roster. He has helped shape the careers of notable talents including Laurence Fishburne, the late Phillip Seymour Hoffman, Wentworth Miller, Frank Langella, Robert Knepper, Morocco Omari, Peter Stormare, and Adewale Akkinouye-Agbaje to name a few.
FILM EDITOR
ED MARX
Ed Marx is known for his work on Safelight (2015), Jeepers Creepers (2001), and Frozen (2010). Jeepers Creepers worldwide box office is $59,217,789!
Forma Pro Films
Forma Pro Films
(
formaprofilms.com
) is one of the leading film production companies in the region with an annual turnover of 5M EUR and impressive track records. The company's filmography consists of feature movies, TV series, and TV shows, produced during 19 years of activities on the market.

Forma Pro Films is the first and only company in the Baltics that produces its own content for USA distribution and successfully getting profits from the American market.

Previous experience: The latest and similar project of the Forma Pro Films – horror movie "Welcome to Mercy" (budget $ 1.7M) On November 2, 2018, was released in the US box office and recouped the production budget in the first week of distribution.

Achievements
Forma Pro Films initiated the creation of National Incentive Program & Film School Holder of 3 Guinness World Records, Order of St. Nicholas in 2002, recognized by Committee of Television and Radio Broadcasting of Latvia as "The best production company" in 2001, Order of UNESCO for the development of cultural and historical relations between Latvia and Russia 2000
Latest awards
Eurasian International Film Festival 2018: Best Producer "PARIS SONG"
Hollywood Film Festival 2018: Best film "PARIS SONG"
Sochi Open Russian Film Festival 2018: Best Music in "VAN-GOGI"
Sochi Open Russian Film Festival 2018: Best Film "VAN-GOGI"
Richmond International Film Festival 2014: Best DP "The Cosmonaut"
Track Records (only selected projects)
Co-Producer 2017
"VAN-GOGI" (2018), Russian-British drama
Budget: $2 000 000.00
Producer 2017
"WELCOME TO MERCY" (2018), American horror movie.
Budget: $3 000 000.00
Co-Producer 2016
"PARIS SONG" (2018), American musical movie
Budget: $5 800 000.00


Production Co 2015 "LIKE A BUTTERFLY" (2017), Russian festival drama Budget: $1 700 000.00
Producer 2014 "Team Fighting Championship" (2014-15), 3 seasons TV SHOW Budget: $330 000.00
Producer 2013 "Fugitives" (2018), Russian action Movie Budget: $1 200 000.00
Production Co 2013 "Resort Hotel Secrets" (2014), TV SERIES Budget: $370 000.00
Producer 2012 "Aunties" (2015), Russian x-mas comedy movie Budget: $800 000.00
Co-Producer 2011 "The Cosmonaut" (2013), Spanish sci-fi movie Budget: $950 000.00
Production Co 2008 "The Courageous Heart of Irena Sendler" (2009) TV Movie Budget: $5 000 000.00
USEFUL LINKS