SUMMARY
CROWDESTOR would like to announce a new project opportunity for our investors in the information technology industry.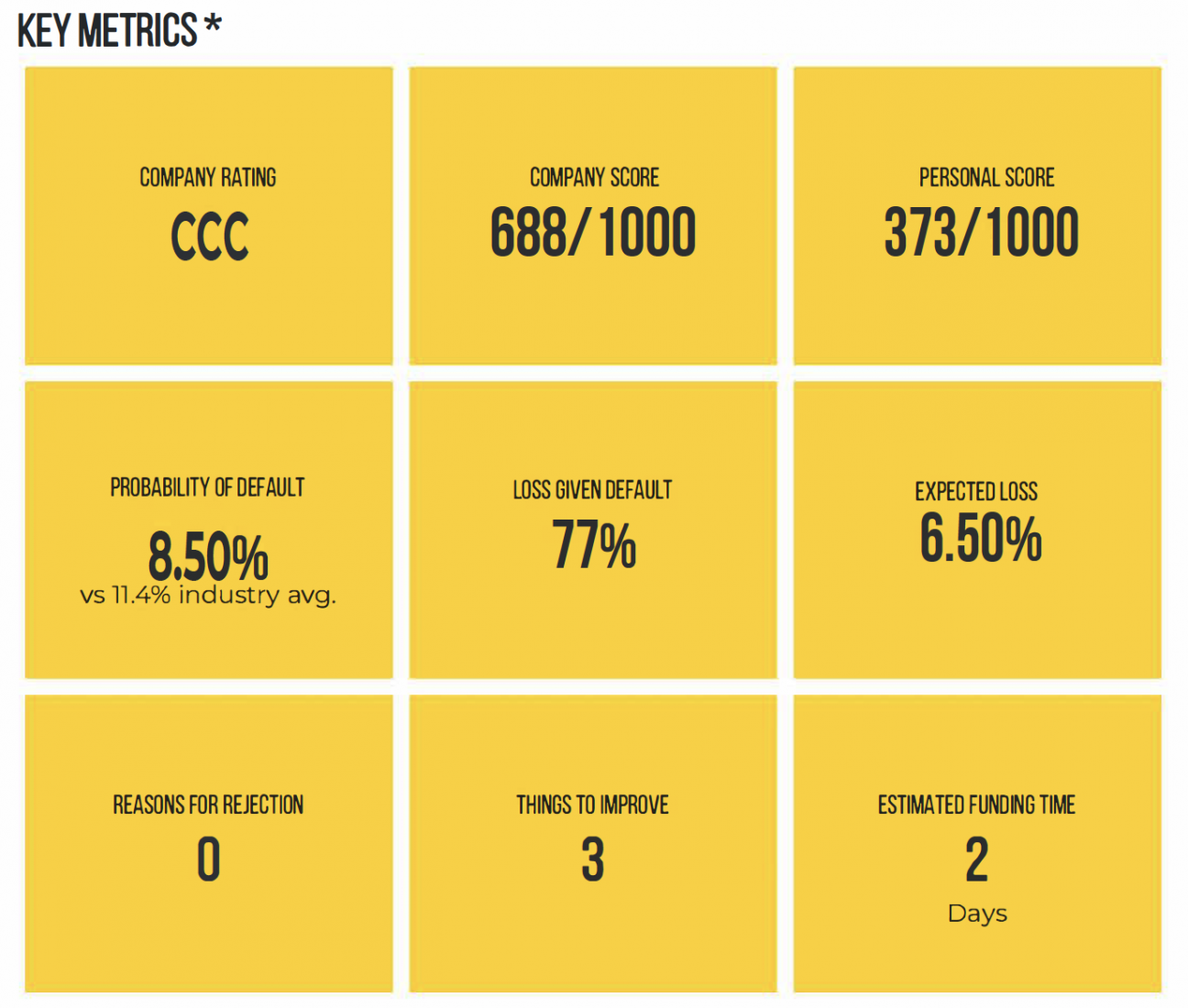 * Find the full Credit report in the attachment
INVESTMENT OPPORTUNITY
Current investment opportunity offers CROWDESTOR investors to make a loan with a 25% annual interest rate with a monthly repayment of the principal amount and the interest. The funding target is 10 000 EUR.
SECURITY PROVIDED
The loan is secured with a personal guarantee from the company shareholder.
LOAN
Minimum target: 10 000,00 EUR
Maximum target: 10 000,00 EUR
Loan term: 4 months
Interest rate: 25% per annum
Interest payments: paid monthly
Loan repayment: paid monthly
Collateral: Personal guarantee from the company shareholder
About the Borrower
COMPANY DESCRIPTION
The company PrismaQuality was established in 2013 and since then has become a stable player in the industry. PrismaQuality serves consumers, companies of any size, and system developers with IoT (Internet of Things) – devices, web-tools, and mobile applications. The company´s goal is to provide customers with complete IoT solutions from concept-level to fully developed intelligent systems with hundreds of sensors and several mobile apps. Customers operating in freight transportation, logistics, recycling, environmental technologies, oil & gas, sea transport, navigation, building, and farming industries are all using IoT technologies to improve their work capabilities. PrismaQuality uses several types of mapping solutions and a wide range of use case tailored platforms. As communication routes, up-to-date IoT networks, traditional cellular networks, and satellite communication networks are all used regularly to provide the best service and product. PrismaQuality operates in Scandinavia, the Baltic countries, Europe and North America.
PrismaQuality plans for the near future are to grow its market share in the IoT industry in the Baltics and Scandinavia. The money raised in this crowdfunding campaign will be used as working capital.
| | |
| --- | --- |
| Name of the company | PrismaQuality OÜ |
| Registration number | 12580385 |
| Registration date | 06.12.2013 |
| Registration country | Estonia |
| Legal address | Sombre tee 2, Suurupi küla Harku vald Harju maakond 76907 |
| Shareholders | Markku Antero Niinimaa |
| Board member | Markku Antero Niinimaa |
| Actual address | Sombre tee 2, Suurupi küla Harku vald Harjumaa 76907 |