SUMMARY
CROWDESTOR would like to announce a new investment opportunity to our investors, that will provide a diversified project portfolio of three SME companies located in Baltics- Latvia and Lithuania. The package deal offers to give a loan under the same conditions to three borrowers in freight transport by road, advertising, and pharmaceutical industries.
The package deal gives our investors the opportunity to diversify their loan portfolios with projects of small amounts and with a short repayment period in a single investment package. By investing in this SME diversification package, the invested amount will be distributed between the specific three borrowers giving them an instant loan.
INVESTMENT OPPORTUNITY
Current investment opportunity offers CROWDESTOR investors to make a loan with a 24% annual interest rate with a monthly repayment of the principal amount and the interest. The funding target is 14 681 EUR.
SECURITY PROVIDED
The loan is secured with a personal guarantee from the company shareholders.
DEAL STRUCTURE
This is the portfolio of already issued loans by Monify, which are ceded to CROWDESTOR SPV "CR-12".
These selected customers were scored by Monify, and since the loan disbursement had been paying in accordance with payment graphs.
Legally, ceding means that from this deal, all claim rights will be transferred from Monify to CROWDESTOR SPV, and all interest and principal will be paid by the borrower to the CROWDESTOR SPV.
Monify will use the funding to settle its payments with creditors.
LOAN
Target: EUR 14681,00
Loan term: 13 months
Interest rate: 24 % per annum
Interest payments: paid monthly from the first month
Loan repayment: repaid monthly
Collateral: Personal guarantee from a company shareholders
About the Borrowers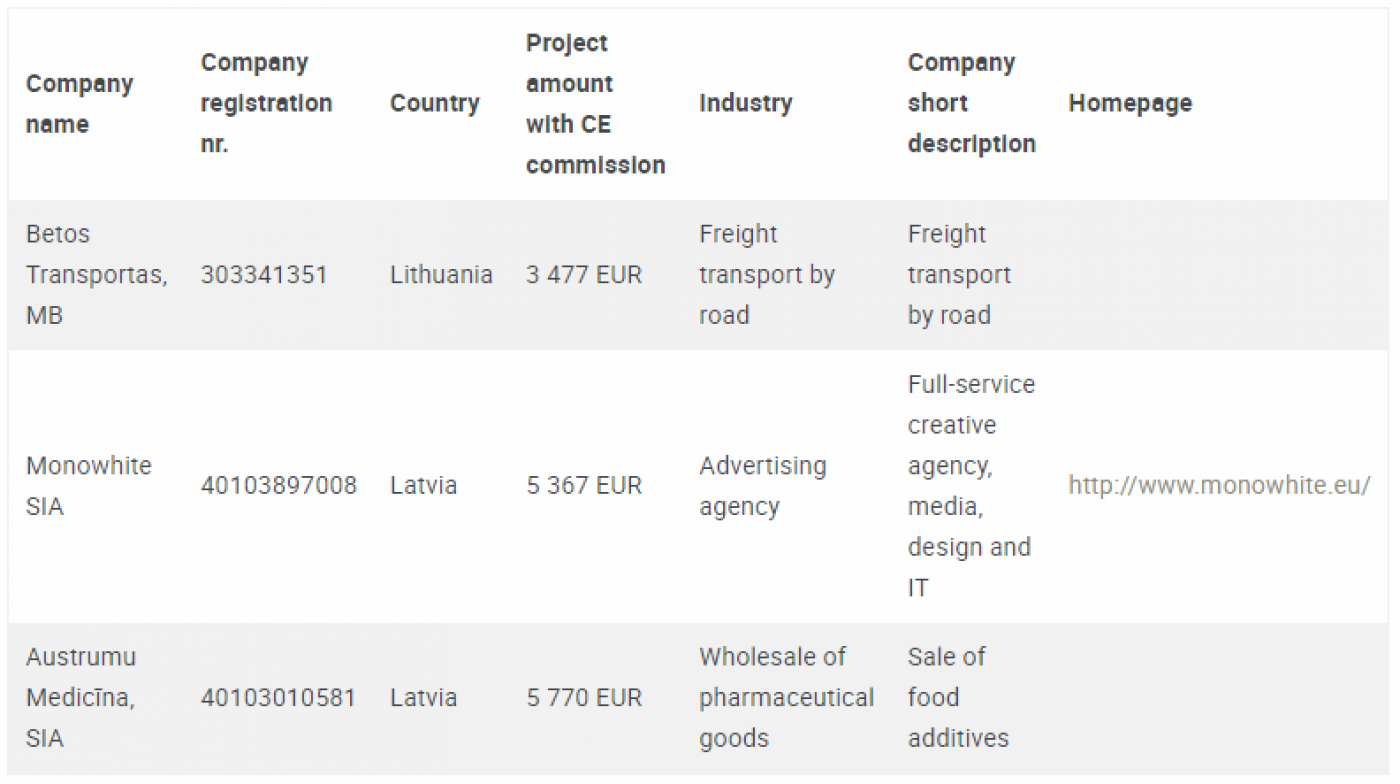 FINANCIALS