Summary
The current investment opportunity offers CROWDESTOR investors to make a secured loan to our transportation project BT Expeditors (III).
"More than just transport" the company offers client-custom cargo solutions on the European continent. With top-notch transport fleet, great staff and responsible drivers, and customer-oriented approach our borrower company has been demonstrating increasing results year by year.
Our borrower is a company that exports goods both nationally and internationally. This through a well-maintained fleet of trucks, container chassis, curtain side trailers, and mega trailers. We handle transports to any country within Europe and always provide the ideal combination.
The company was founded in the year 2013 as a back office for Belgian truck & logistic company Flanders road services. Capacity of 150 own trucks and provide services all over EU. At the moment company, BT Expeditors works independently and provides the same services with their own 12 DUF truck units. The biggest company assets is the founder and CEO Tom Lokere with an experience of 25-years in the transport sector.
Green logistics with the use of intermodal solutions to innovate and reduce emissions and have a sustainable chain. Pre carriage and on the carriage with their own trucks simplify the communication and gives a higher service to the customers.
The diversification of customers and sectors makes a yearly regular flow and activity.
At the moment truck and logistics industry is experiencing opportunity full time, because of Covid-19. Borders are closed, but not for truck services providers.
Loan
Minimum target: EUR 20'000
Maximum target: EUR 40'000
Loan term: 12 months.
Interest rate: 24 % per annum.
Interest payments: paid monthly.
Loan repayment: repaid monthly
Crowdestor BuyBack fund: Yes.
Collateral: The loan is secured with a corporate guarantee by the Company, a personal guarantee from Company shareholder, and a commercial pledge on a movable asset (truck).
Deal Structure
| | |
| --- | --- |
| SPV present | Loan will be issued by mediation of Crowdestor OU |
| Contact details of issuer | info@crowdestor.com |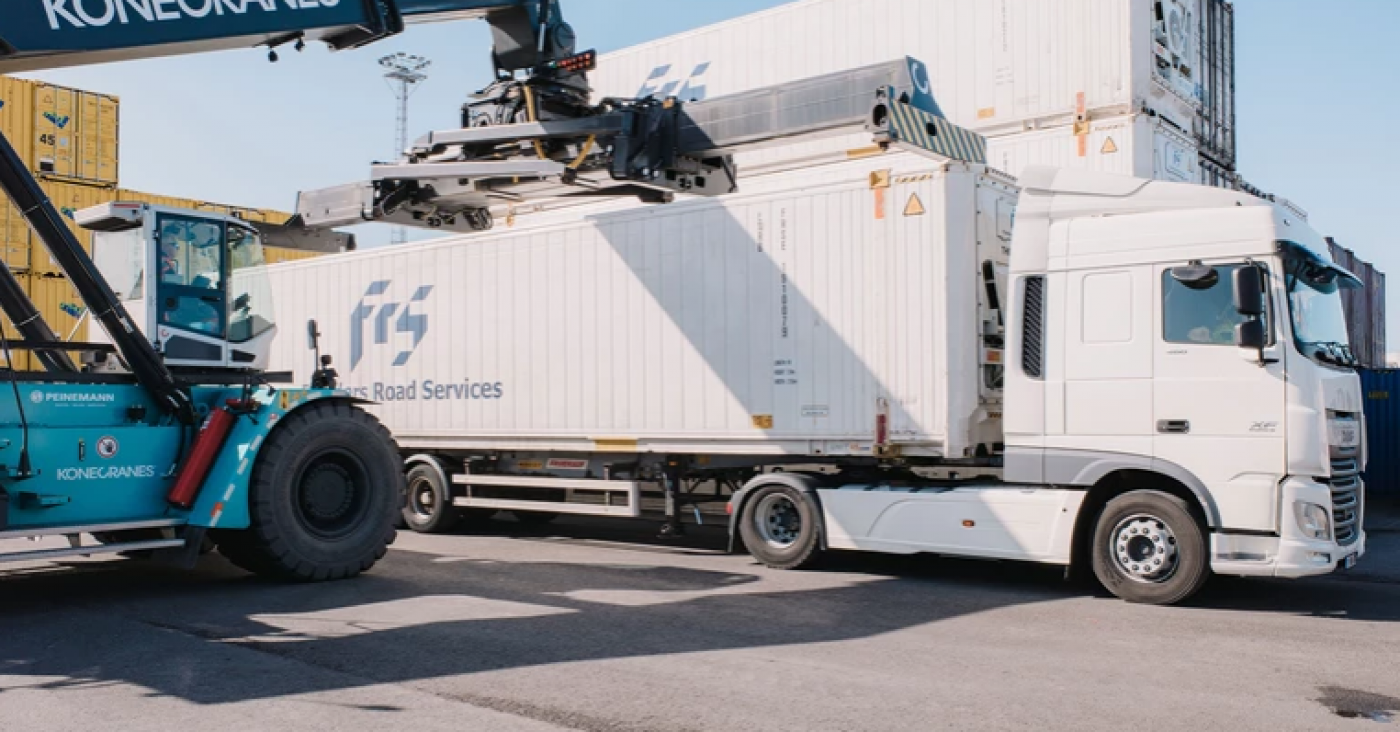 Letter from the CEO
The RESTART and opening of the economies in different European countries makes it challenging yet positive to follow the situation and quickly react with innovation and more sustainable logistic.
Growing with intermodal last-mile and full automatization of our administration makes it possible to give our customers a logisticS solution that fits to the global changes.
By reducing the carbon print and assisting the supply chain with data solutions, we make the difference!
Thanks to the investors who believe in the vision and give the possibility, so our company can invest and grow in this industry.
Kind regards,
Tom Lokere

Management Team
Tom Lokere allocated from his origin Belgium into the Baltics, Latvia. Experienced Owner with a demonstrated history of working in the logistics and supply chain industry. Strong entrepreneurship professional with an SSE (Stockholm School of Economics in Riga - Master of Business Administration (M.B.A).
Related in family business started in 1932, he was leading from 1992 until 2012 the growth and internationalization.
Shareholder 5G MULTIMODAL / other shareholders group PGS (turnover 350 million euro) (http://www.5gmultimodal.com) who created an intermodal solution for sustainable traffic from wood from Latvia to Belgium. His actual position is in consulting in transport companies and supply chain in different sectorial companies.
Investment opportunity
Current investment opportunity offers CROWDESTOR investors to make a loan with 24 % annual interest rate with a monthly repayment of the principal amount and interest. Minimum target to be raised in this fundraising phase is EUR 10 000,00 and the maximum target is EUR 28 000,00.
Security provided
The loan is secured with a corporate guarantee by the Company, a personal guarantee from Company shareholder, and a commercial pledge on a movable asset (truck).
Funds used
Funds will be used in 2 stages. The total funding of 90'000 EUR will be spent on refinancing current financial liabilities, payment of accrued taxes, and advance payments for fuel and roads.
About Borrower

Financial situation
| | |
| --- | --- |
| Financials & ratios |   |
| Year of financials | 2018 |
| Currency | EUR |
| Revenue | 1 052 116 |
| After tax profit | 4 036 |
| Number of employees | 14 |
| Registered share capital | 2 800 |
| Total equity | 365 160 |
| Balance sheet | 970 687 |
| Tax debt / revenue ratio | 1,46% |
| Liquidity ratio | 1.69 |
| Return on assets | 0.42 |
Company
| | |
| --- | --- |
| Name of the company | BT Expeditors SIA |
| Registration number | 40103676771 |
| Registration date | 30.05.2013 |
| Registration country | Latvia |
| Legal address | Anniņmuižas bulvāris 41 - 38, Rīga, Latvija |
| Shareholder | Lokere Tom Pieter M |
| Board member | Lokere Tom Pieter M |
| Actual address | Anniņmuižas bulvāris 41 - 38, Rīga, Latvija |