SUMMARY
Team of experienced debt collection business leaders with 10+ years' experience have established an entity Nomo LLC, registered in Georgia, for acquisition of consumer loan portfolios with the goal to manage scheduled payments and debt recovery.
Acquisition decision is based on latest collection data on Ukrainian market as well as the price of portfolio leading to considerable discount on open loan principal and interest.
Funds will be used to acquire Loan portfolio in Ukraine, which consists of 5,685 issued loans with average delayed payments of 132 days, starting from 120 with maximum 148 days past due date. The open debt portfolio principal is 989,100 EUR, total debt is 1,987,200 EUR.
Acquisition decision on particular portfolio was based on past years collection efficiency data for Ukrainian market and the projection of the portfolio foresees the collection process to deliver 100% ROI over a period of 6 months, and 146% recovery of initial investment after interest and other expenses over the first 12 months. All free funds after covering operational expences, starting from first month, will be used to pay back Interest and partial principal payments to investors.
Current investment opportunity offers CROWDESTOR investors to make a loan with 24% annual interest rate. High yield can be offered due to the nature of instalment loan repayments which are monthly based, thus enabling repayments of principal as well as interest to be made on a monthly basis, ensuring higher investment liquidity and investor safety than in case of one bullet payment at the end of the loan term.
Minimum target to be raised in CROWDESTOR platform is EUR 20 000,00 and the maximum target is EUR 45 000.00.
Contractual pledge on the portfolio is held by CROWDESTOR OU throughout the duration of the project.
In order to ensure transparency and followup on project execution, Nomo LLC will provide an update on the actual portfolio management process results compared to our initially planned portfolio performance on a quarterly basis.
LOAN
Max. target: EUR 45 000
Min. target: EUR 20 000
Loan term: 12 months
Interest rate: 24% per annum
Interest payments: paid monthly
Loan repayment: at the end of the Loan Term
Crowdestor.eu BuyBack fund: Yes
Security: The loan is secured with claim rights on individual portfolio loans
Remember - interest rate payments start calculating from the day you make your investment!
ABOUT THE PROJECT AND PORTFOLIO
Until recently, Ukraine has become one of the fastest growing markets for online consumer lending companies.
This project seeks to finance consumer instalment loan portfolio acquisition, management and recovery. Funds will be used to acquire consumer loan portfolio in Ukraine, which consists of 5,685 issued loans with average delayed payments of 132 days, starting from 120 with maximum 148 days past due date as of January 28th, 2020. The open debt portfolio principal is 989,100 EUR, total debt is 1,987,200 EUR which will be acquired for 4% including transactional expenses.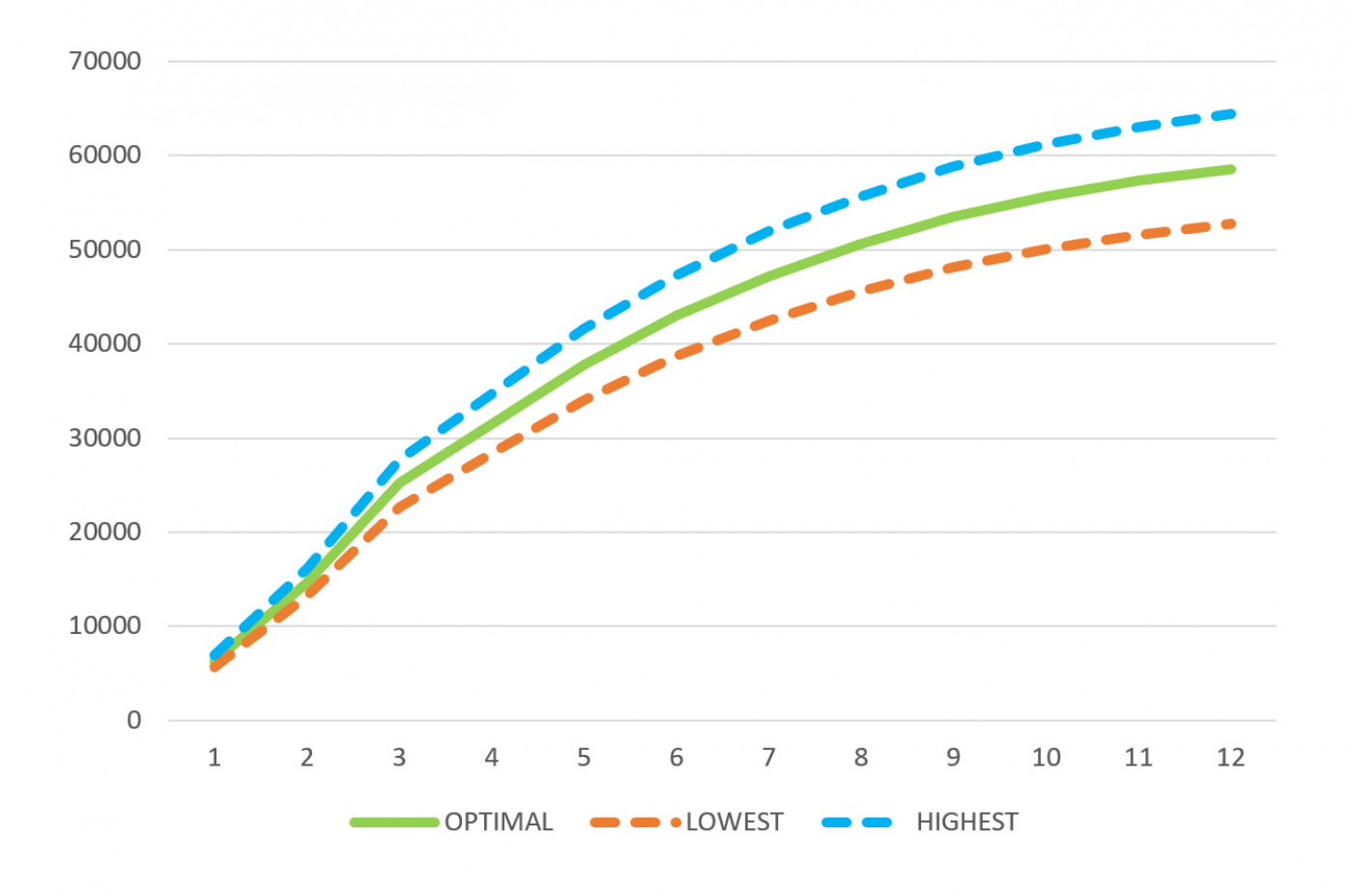 Portfolio performance projected scenarios (cumulative in EUR)
TEAM
Bachana Rapava,
Bachana Rapava, CEO and Co-Founder
Bachana's expertise in managing consumer lending business and debt collection spans over a period of 10 years. He has worked in two major financial organizations - Bank of Georgia and Twino. During his employment at Twino he held several roles over the past 6 years - including Head of Debt Collection and Customer Care, and Regional Country Manager for Georgia and Kazakhstan.
More detailed information about Bachana's experience you can find here: https://www.linkedin.com/in/bachana-rapava-238320157/
LLC "FinProtect, strategic external and legal collection partner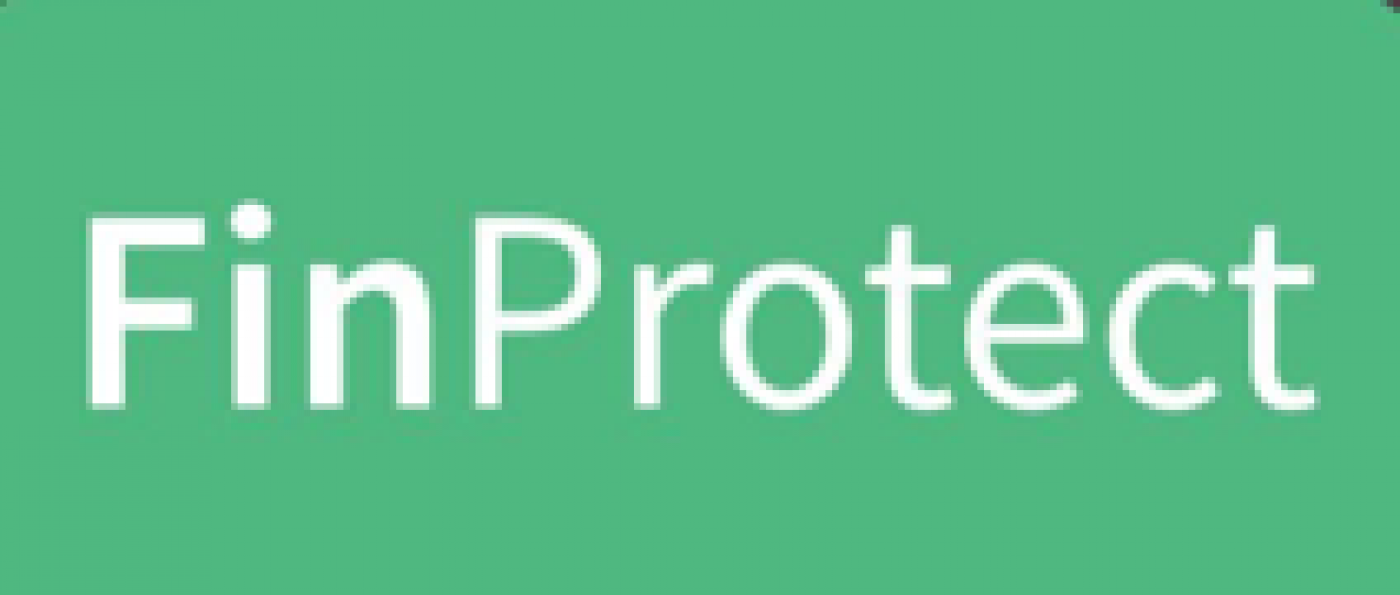 LLC "FinProtect" is a financial factoring company, that brings together team of professionals in the provision of factoring services.
Factoring as a type of financial service is gaining more and more popularity among professional players in the financial market of Ukraine. The main activity of a factoring company is the financing of receivables.
Factoring company "FinProtect" has been operating on Ukrainian market since August 2019. At the moment, company has more than 60 employees, which are provided with all technical solutions to implement all important strategies for working with delayed loans.
The main profile of the company is the service of microloan market customers.
Company holds portfolio with more than 30 000 loans, with more than 9 million Euros.
During company's presence on market, thousands of customers have repaid their debts fully.
The partners of our company are organizations from the list of TOP 10 market providing microloans.
The main goal of the company is to provide high-quality services to its customers on ways to achieve better results in debt collection.
ABOUT THE BORROWER - NOMO LLC
The Limited Liability Company "Nomo" is a legal entity founded according to the Law of Georgia on Entrepreneurs.
Legal form of the enterprise: Limited Liability Company.
Firm Name: Nomo LLC
Identification Number: 405361718
Date of Registration: 05/11/2019
Address: Georgia, Tbilisi, Kostava str. N80-82/2
Number of employees: 10
Company's subject of activity: Acquisition of overdue receivables portfolios and their services.
FIRST PROJECT IN GEORGIA
According to project prospect, funds in first fundraising project for Nomo LLC in CROWDESTOR platform, were used to acquire loan portfolio in Georgia, consisting of 6486 issued loans and at the time of acquisition 67% were customers with no delays, 13% with delayed payments of less than 90 days and 20% with delays up to 220 days. The total open debt portfolio as of October 24th, 2019 was 1 588 983 EUR, accordingly LTV 35%.
An update on the actual portfolio management process in Georgia will be proovided by Nomo LLC during February 2020.
THE NEW MARKET - UKRAINE
The economy grew at a solid pace in the third quarter of last year, despite decelerating from the second quarter's over two-year high expansion. Softer private consumption was largely behind the slowdown, although it remained healthy, nonetheless. On the upside, government consumption rebounded, while fixed investment growth jumped on upbeat construction activity and cheaper financing conditions. Moreover, the external sector buoyed the overall expansion amid soaring exports. Turning to the fourth quarter, momentum seemingly waned as industrial production plummeted in October–November. Meanwhile, the IMF announced a new three-year USD 5.5 billion arrangement to the country, which should cement financial stability this year. Furthermore, royalties from a new five-year gas transit contract with Russia, signed on 30 December, should provide additional support to the government's accounts ahead.
From 2014 until early 2019, the Government undertook key reforms, including: carrying out significant fiscal consolidation, moving to a flexible exchange rate, reforming energy tariffs and social assistance, enhancing the transparency of public procurement, simplifying business regulations, stabilizing and restructuring the banking sector, moving forward on health and pension reforms, and establishing anti-corruption agencies.
Population 42,5 million, GDP (2018), current US$ 129.9 billion. Growth is seen broadly steady this year, supported by healthy fixed investment amid efforts to attract FDI and improve the business climate. Moreover, household spending should remain firm thanks to a tightening labour market and receding inflation. Downside risks stem from backtracking or slow implementation of reforms, which could bruise confidence. FocusEconomics panellists see GDP growth of 3.4% in 2020, which is up 0.2 percentage points from December 2019 forecast. In 2021, growth is seen edging up to 3.5%.
Consumer lending in Ukraine continues to see double-digit current value growth in gross lending and outstanding balance across all categories in 2019. Deferred demand, including strong caution as a result of the economic crisis of 2014/2015, and an increase in disposable incomes, as the economy continues to recover, support the fast growth in consumer lending at the end of the review period. Financial institutions in Ukraine are increasingly moving towards the online channel for lending purposes, in order to meet the growing demand for fast, convenient and secure loans. The fast development of online (including mobile) and contactless technology is highly visible in card lending and other online lendings.
FAQ ABOUT THE PROJECT
What is the essence of this transaction?
Current portfolio owner is selling portfolio to collection agency which pledges it as a collateral towards Collateral agent of Crowdestor investors - CROWDESTOR SECURITY AGENT. Borrower acquires the portfolio at a discount and continues to manage it and collect repayments.
Why it is financially profitable for LLC Nomo to pay 24% annual interest rate?
Planned ROI for the portfolio acquired at the agreed price is 150% over the first year of collection, enabling borrower to repay the initial investment by monthly partial principal payments within first 12 months of collection initiation.
What happens if borrower fails to pay interest and/or principal payment?
If borrower delays interest payment and partial principal payment for more than 30 days, pledge will be realized, and loan assets will be auctioned by CROWDESTOR SECURITY AGENT.
What is the legal mechanism how Borrower takes over liabilities and pledges from the current senior lender?
Based on cession agreement, which is signed between Borrower and original portfolio issuer, LLC "Dinero" reg. No. 41350844.
Are the deal documents signed already?
Yes, Cession agreement is signed.