Summary
The current investment opportunity offers CROWDESTOR investors to make a secured loan to a company who wants to build new drum school.
Current investment opportunity offers CROWDESTOR investors to make a loan with 13% annual interest rate. The targeted amount is 22,000 EUR.

Loan
Targeted amount: EUR 22'000
Loan term: 5 months.
Interest rate: 13 %
Interest payments: paid monthly
Loan repayment: In full at the end of the Loan Term.
Crowdestor BuyBack fund: Yes
Security: The loan is secured by a guarantee of the borrower company

Remember - interest rate payments start calculating from the day you make your investment!
About the Project

SIA "Andžeja Grauda bungu skola" is seeking financing for new equipment and musical instruments. They are growing pretty fast and they want to make their drumclases more effective. Plan is to upgrade school with new equipment comletely till the begining of January, 2020.
This school existing more than 10 years and is the only drumming school in northern Europe. Their number of students is impressive as well. 800 of students are mastering the art of drumming.



Latest photos from new AG Drum School in Adazi, Latvia: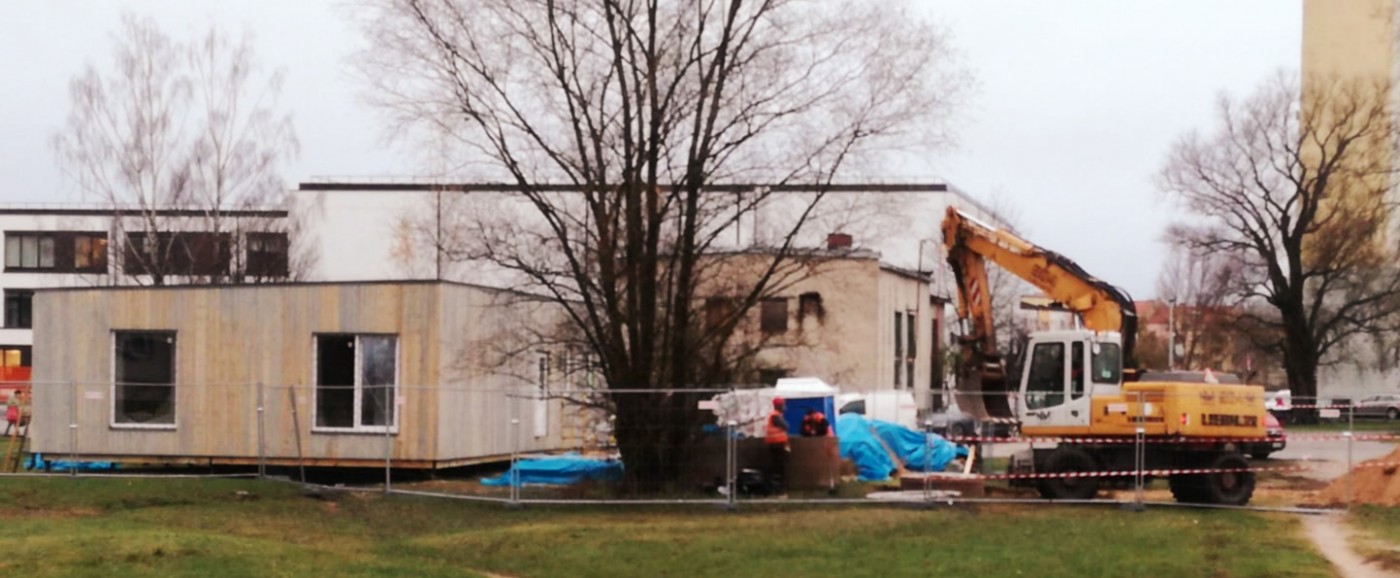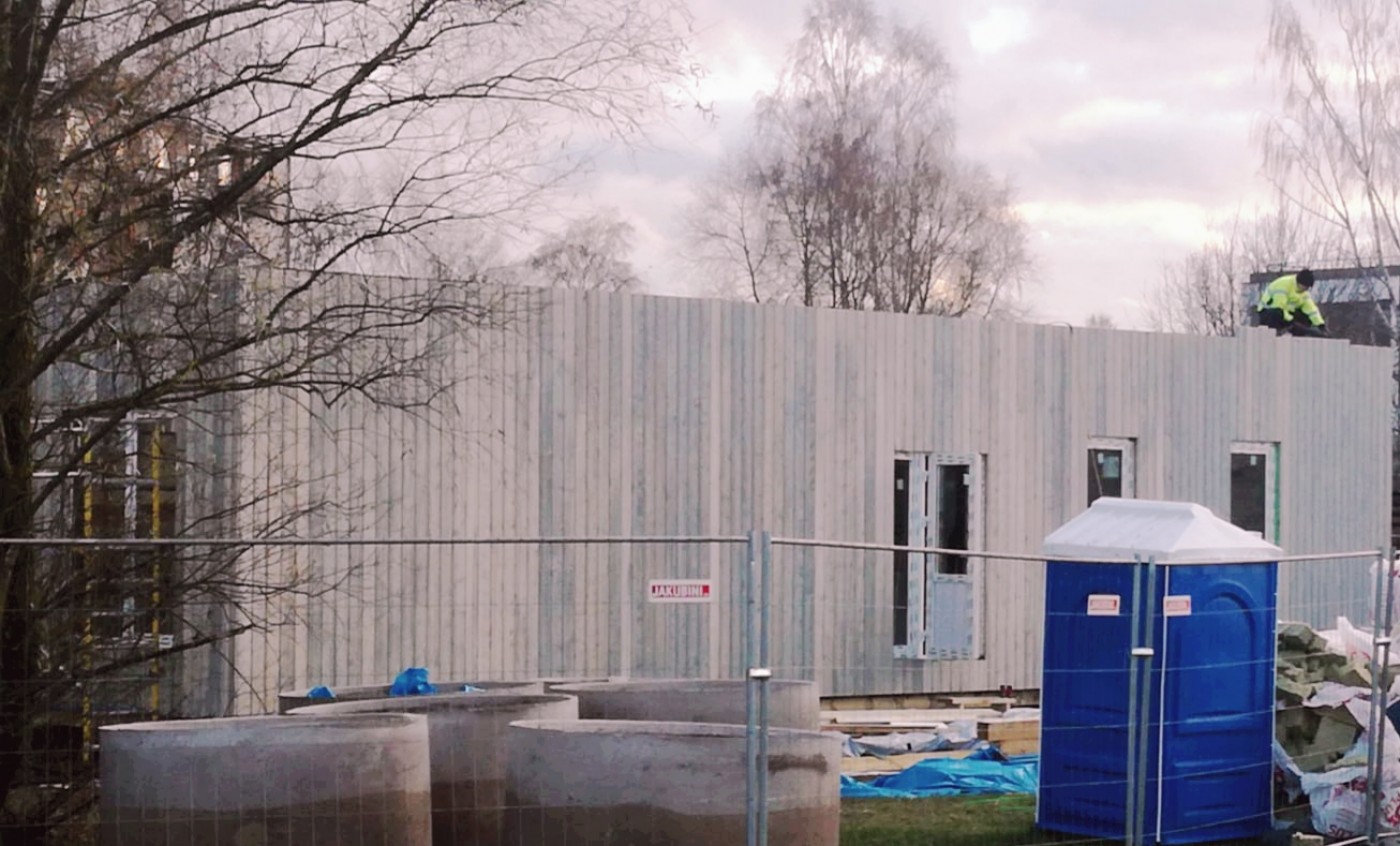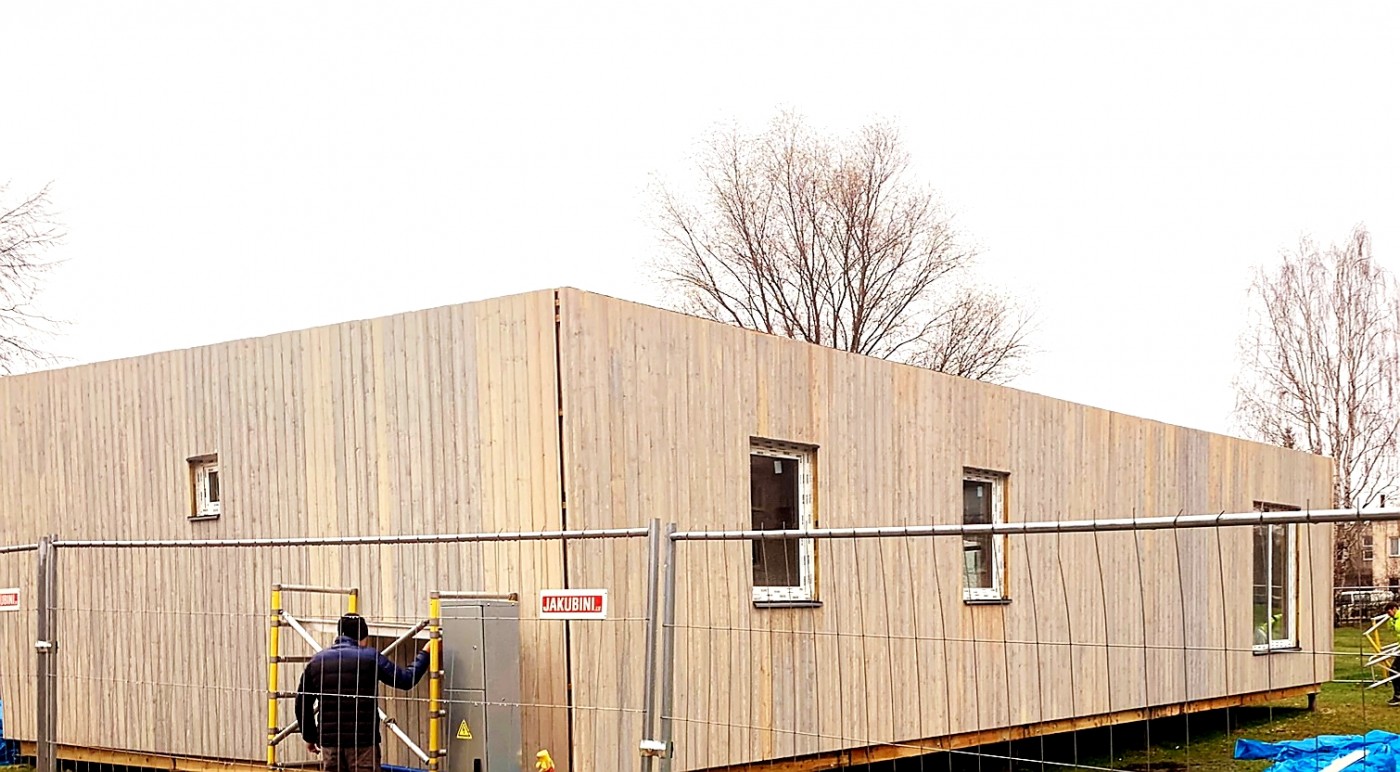 About the drum school

Andzejs Grauds's drum school gives you an opportunity to master your drum kit playing skills from A to Z.Classes are held both individually and in groups. Each student is individually tested before finding the right programme, following which they learn.
We are also preparing students for the Music school entry examinations and different contests. We always listen to the wishes of students and give opportunities to complete them. The best students participate in the annual students concert, playing drums with professional musicians and well known singers such as: Liene Šomase, Kaža (Kārlis Būmeisters), Ralfs (band Per), Andris Kivičs, Gustavo, Ivo Grīsliņš-Grīslis, Edvīns Zariņš, Puzikovs, Ūdrītis, "Jātnieki", Flame, Didzis Bordo, Kaspars Zlidnis and others well known Latvian musicians. You can start if you are already 3 years young, we have developed a special program for the youngest drum kit fans.
You don't have to wait for a new year or a semester, you can start right away, any time, just fill the application form!
More information on their website bunguskola.lv


Drum therapy

Drumming accelerates your heart and bloodstream just like aerobic training. During this process, both the left (rational, linear) and the right (creative, intuitive) brain hemisphere are employed. Each of the hemispheres emits different wave frequencies. Playing drums syncs the front and bottom of the brain, in addition, it integrates nonverbal information from lower brain structures into the frontal cortex and creates a sense of delusion, understanding, clarity and conviction. Thus, playing drums is like a deep meditation – it allows you to get into a unified state of consciousness.
Playing drums directly unites a man with Earth vibrations, slowing downour brain waves to 8 cycles per second, which is the same frequency as our planet, moreover, drumming also heals a human energy field.
Improved IQ results can now be added to the benefits of playing drums.
Scientists have discovered that playing drums improves children's intelligence ratio (IQ). Earlier studies have shown that learning music enhances a child's reading and mathematical skills, but a new study shows that tapping can improve a person's overall level of intelligence. Playing drums forces your brain to work in a way that only a few activities are able to do. The ability to understand notes and analyse how different rhythms sound and match is a very complicated mind process. Research results show that this kind of regular brain activity increases IQ levels.
In a study by Dr. Glenn Shellenberg of the University of Toronto, the IQ tests for 6-year-old children improved significantly after attending the drumming lessons. The study involved 144 children who were divided into 4 groups, learning drumming, vocal training, artwork, and no lessons, respectively. Children who learned to play drums received an average of 7 points higher in repeated IQ tests. The vocal lessons takers improved the score by 6 points, the art lesson takers by 5 points, while the group, which didn't have additional lessons, by 4 points.
Percussion instruments are the fastest growing segment of the music instrument industry.
The benefits of the various percussion instruments are becoming more prominent and widely recognised. They enhance musical coordination and brain activity, serve as physical therapy and a way to reduce stress, they enhance social skills, such as the ability to work in a group. In addition, playing drums disciplines, enhances self-awareness and develops abstract thinking.
Increasingly, drumming among researchers and scientists also gains recognition as a therapy method.
Neurologist Barry Bitman of the Mind-Body Wellness Center in Mindville, Pennsylvania, conducted a study on the benefits of drumming. It was revealed that the number of natural killer cells able to fight diseases increased in patients who participated in the activities of drum-playing groups. Bitman tested a blood condition in a series of experiments for a 111 healthy man. Neurologist points out that participants in all groups decreased cortisol (a hormone indicating the presence of stress), but only the active drummers group experienced a significant increase in the number of natural killer cells. According to Bitman, the cause of this difference is the ability of self-express, work in groups and the rhythmic drumming to reduce stress.
Sound waves have a positive effect on body cells
Ultrasound, for example, can help the immune system creating more cells to fight diseases. Consequently, playing drums makes it possible to strengthen the body.
Drum therapy is known in this world for thousands of years.
This is being pursued by shamans in Mongolia and by miniankian healers in the west of Africa in order to maintain physical, mental and mental health. Modern studies confirm the therapeutic effect of ancient rhythm techniques.
Other studies also show that the drumbeat appeals, heals and helps focus on patients with Alzheimer's, as well as children with autism and speech disabilities, teens with emotional disabilities, and people who recover from addictions.
Playing percussion instruments is a valuable tool to fight not only against stress, fatigue and anxiety, but also against diseases such as hypertension, asthma, arthritis, high blood pressure, mental diseases, migraines, cancer, multiple sclerosis, Parkinson's disease, stroke, paralysis, emotional disorders and a broad range of physical disorders.

About school founder / director Andžejs Grauds
The beginning of musical progress can be found in 1998, at school, the school where the most popular Latvian band "Brainstorm" comes from, which served me as an inspiration and gave a big push for my future progress.
Since 1999 till 2001 I played in church praise group and the various new groups, as well as the most popular Latvian Christian rock band "Revelation", persistently improving my drumming skills.
In 2002 joined the Jelgava Music College, where acquired drum play for next 4 years.
In 2003 joined Raitis Ašmanis's big-band, with whom he also went to European Tour.
They were gained victories in several european big band competitions.
In 2004, as Andzejs turned to Jazz, Latin-American, Afro-Cuban genres, he established several Jazz bands.
In 2005 Andzejs joined Gain Fast, the band which he still represent. They gained great success in Latvian Eurovision selection (2007), we took a part in all major Latvian TV events (YearAward, Musical Bank, etc.).
In 2008 and 2009 our songs breaked in all Latvian radios and TVs Airplay Tops, dividing top positions with the most popular latvian band – Brainstorm.
2007, the year of an album "Everything changes" release. Which gained a very huge popularity in Latvia, which led up to a year long tour through all our country.
2008, in the same time to a hard work in a recording studio with different Latvian groups,
Andzejs established "Andzejs Grauds's DRUM SCHOOL", where first 13 students were given a chance to start their dream of playing a drum set.
2009, recording an album "Fire" along with the legendary Latvian singer Igo.
2009 – 2012 played with GG gospel choir, developing the Gospel chop drum style.
2009 – 2014 served/delivered various master classes in music schools and music and drummer camps.
2010 – 2012 played with the most popular Latvian hip hop artist Gustavo.
Took part in his album "3. breath" recording.
They concerted in major festivals in Latvia (Positivus, Summer sound, etc.) and in sports arenas as well.
In 2010 recorded album with Gain fast "Its not on the earth", after which a tour through Latvia followed.
In 2011, begun playing with "The Sound Poets", recorded two albums.
2013, started new album recording with "Gain Fast", as well prepared/arranged Andzejs Grauds's Drum School fifth concert, together with Latvian popular musicians and singers.
From 2004 – 2014 participated in more than 45 studios and concert albums, recorded with the best-known Latvian musicians.