SUMMARY
The current investment opportunity offers CROWDESTOR investors to make a secured loan to the Developer of project Art House with a fantastic location in the heart of Riga Old Town - Kaleju Street 57. 5 story building (972,30 square meters),14 apartments. This is the 2nd round of funding that will help to continue the development of the project and refinance the previous loan. Project is developed by the sister company of CROWDESTOR OU – SIA CR 6.
| | |
| --- | --- |
| Minimum target of the 2nd round: | 10 000.00 EUR |
| Maximum target of the 2nd round | 40 000.00 EUR |
| Total fundraising period* | 12 months |
| Interest rate: | 19% |
| CROWDESTOR Provision fund: | Yes |
| Repayment: | In full at the end of the Loan Term. |
| Interest payments: | paid monthly after 6 months, interests for the first 6 months are paid together with Loan repayment. |
| Collateral: | Guarantee of the borrower company and pledge on real estate (Kaleju street 57, Riga). |
Remember - interest rate payments start calculating from the day you make your investment!
THE PROJECT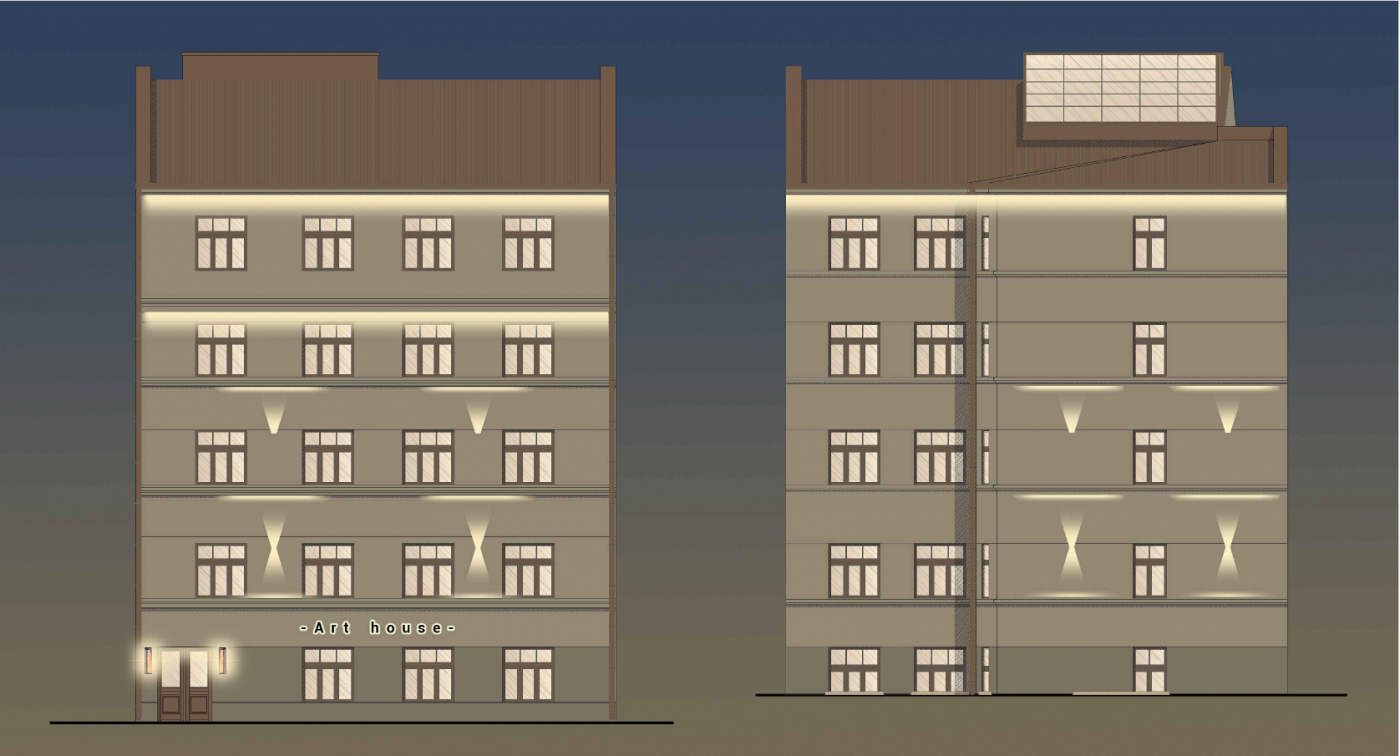 There is a limited offer of reconstructed apartments with modern and thoughtful plans in Riga. The Art House will be like that! The Art House interior is a tribute to the great Latvian artists' of the 1920s–30s. At that time many artists became interested in the movements of Modernism, especially Expressionism and Fauvism, or influenced by Cubism. Modernism could be described as one of the most optimistic styles. Our interiors will be an interpretation of each artist's creative vision. Vibrant colors, interior objects, lighting design, decor ideas...that's all will add a new vibe to the historical building. It will be like a jewelry box - direct forms, laconic architecture, and bright and bold interior.
| | |
| --- | --- |
| Project: | Art House - Kaleju Street |
| Object: | Residential building with fourteen separate apartment properties with ideal shares of buildings and land. |
| Address | Riga, Kaleju street 57 |
| Cadaster No. of the property: | 0100 003 0167 |
| Land Registry Folio No. of the property: | 28870 |
| Land plot: | 220 m2 |
| Building, total area: | Residential building (0100 003 0167 001) with a total area of 972,3 m2 |
| Current type of use: | Residential building on a minor area land plot. |
| Best type of use: | The residential building used as a residential and short-term Airbnb/Booking rental house. |