SUMMARY
ABOUT THE COMPANY
CROWDESTOR is a business crowdfunding platform that enables investors to invest in business projects in various industries starting from 50 EUR and on average earn 15-20% interest per annum, while the business gets access to growth funding.
Founded in 2018 by Janis Timma and Gunars Udris, CROWDESTOR has grown its lending volume by 42 times in 2019. Up to date, 12 thousand investors have provided funding to over 157 projects in total amount of 32 million EUR.
CROWDESTOR had a profit of 160k EUR in the Year 2019. Expected profit in 2020 – 225k EUR and 624k EUR in 2021, if the operational concept stays the same.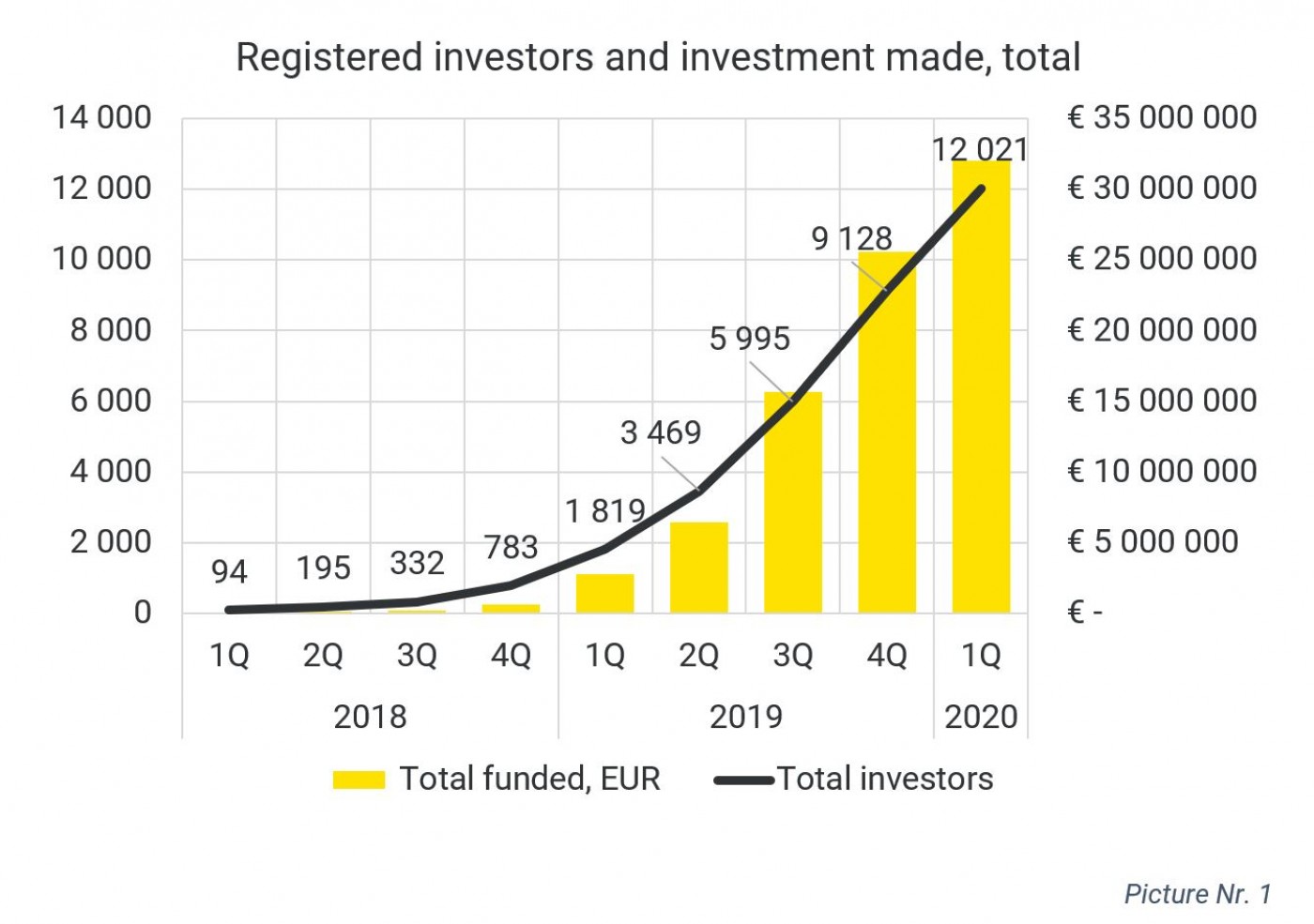 GROWTH SCENARIOS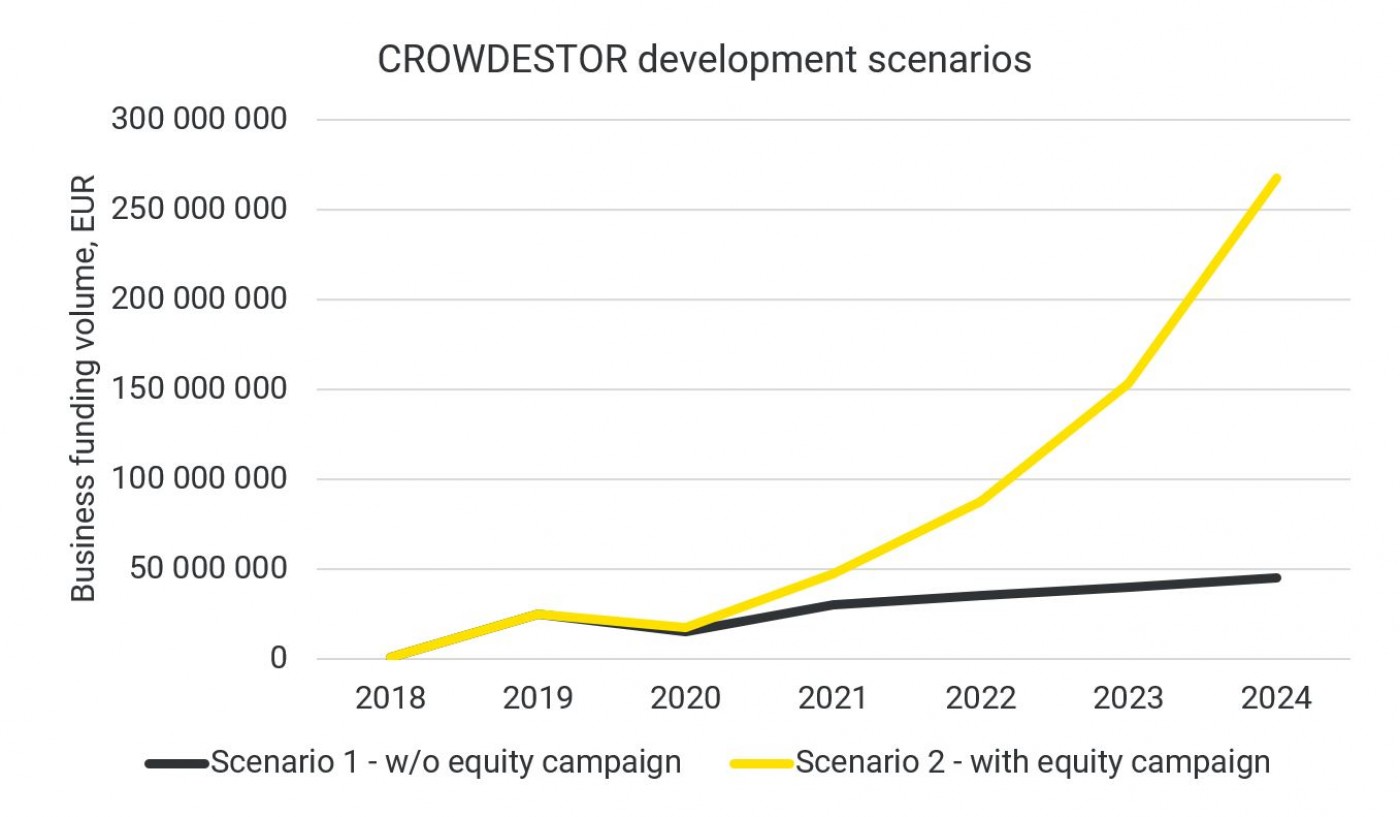 Together with strengthening the core team and hiring additional country managers in target countries, CROWDESTOR will be expanding its operations to 5 new EU countries in 2020, and another 5-7 countries in 2021.
With this, we are offering investors to participate in the growth and development of CROWDESTOR by investing in the CROWDESTOR Equity Campaign.
The deal will be structured as a convertible note – meaning it is a loan with a 26% interest rate with a possibility to convert given loan to shares of CROWDESTOR potentially multiplying capital x20 up to x52 during 4-5 years.
The loan will be given for a 12-month period with a fixed interest rate of 26% per annum. At the end of the term, the investor will have an option, either to get back principal + full accrued interest or to apply to convert principal and interest into shares. The current pre-money valuation is 12'500'000 EUR and it will be used as a calculation bases at the date of the conversion.
The minimal investment for each investor in each round will be 1'000 EUR, the maximum investment will be 25'000 EUR.
Minimal investment amount in all tranches together when investors will be allowed to apply for converting loan to shares is 5'000 EUR. The maximum investment amount in all tranches together is 125'000 EUR. CROWDESTOR analyses each conversion application individually. Eligibility criteria for investors will be up for approval as the shareholders of CROWDESTOR.
The total funding amount to be raised is 1'250'000 EUR in several tranches depending on the actual development process and market situation.
Funds will be used to implement necessary technological advancements, hire additional team, and strengthen its brand awareness globally, publicity and marketing.
Below you can download a complete Whitepaper document